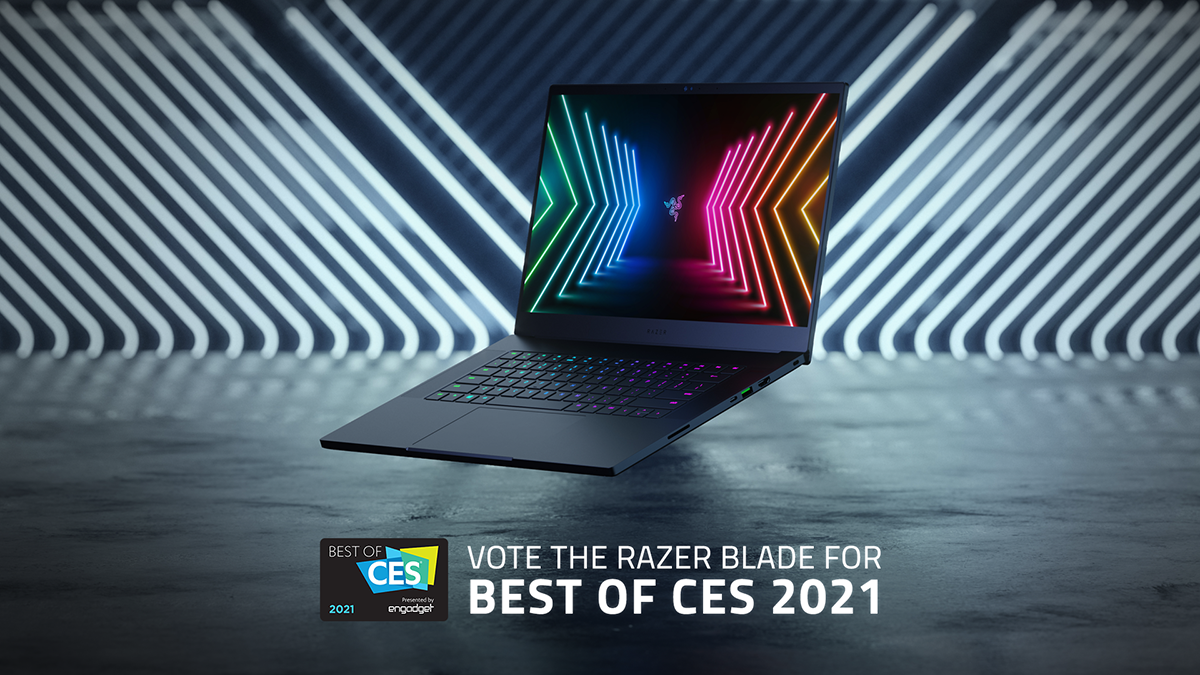 We did it! Thanks for voting!
Best Gaming Product
: Razer Blade 15 with Nvidia RTX 30 Graphics.
Check out this
thread
for more info on our newest Blade 15.
- - -
Insiders! The sleek and powerful Razer Blade 15 has been selected as a finalist for Engadget's Best of CES 2021.

Vote now and help us bring home the People's Choice Award for Best Gaming Product. LET'S F'ING GO!
https://poll.fm/10712116