Hello,
Somebody might have asked this before, but I didn't find that supposed thread so here it goes:
Can I use my Razer Silver as part of a Razer Store payment?
For example, if I want to buy the Razer Basilisk V3 Pro - can I split the amount between Silver and Euros?
If yes, I haven't found where to do this in the shopping cart: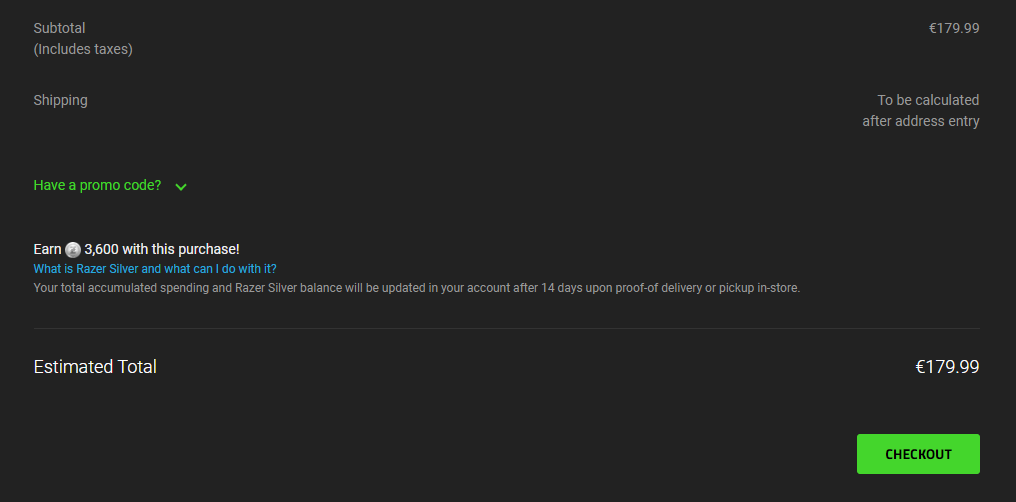 Thanks (and sorry if this is a repost).