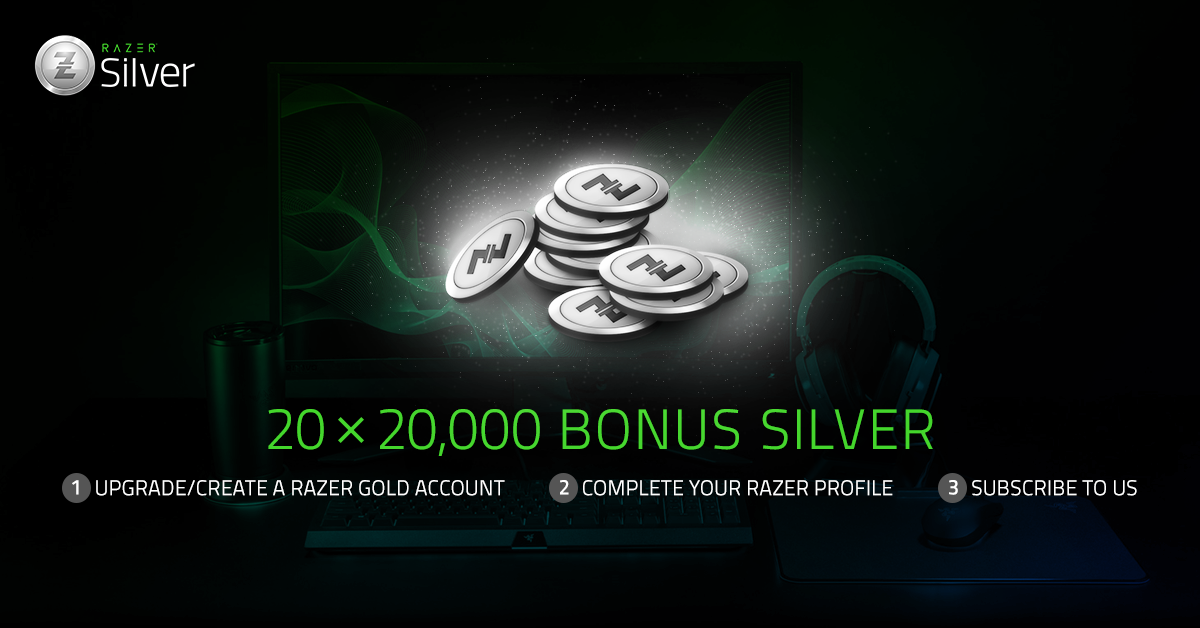 Attention Insiders!
Get rewarded with 1000 Razer Silver instantly when you create a Razer Gold account or upgrade your existing zVault or MOL account.
As an added bonus, from now until February 8, 2019, you have a chance to score a 20,000 Bonus Silver voucher. To qualify, simply follow these steps:


Create/upgrade to Razer Gold

Complete your Razer ID profile

Subscribe to us

Twenty (20) lucky winners will receive 20,000 Bonus Razer Silver, each. Winners will be notified by their registered email on February 15, 2019.
For more information visit:
https://gold.razer.com/silver/promotions/kickstart