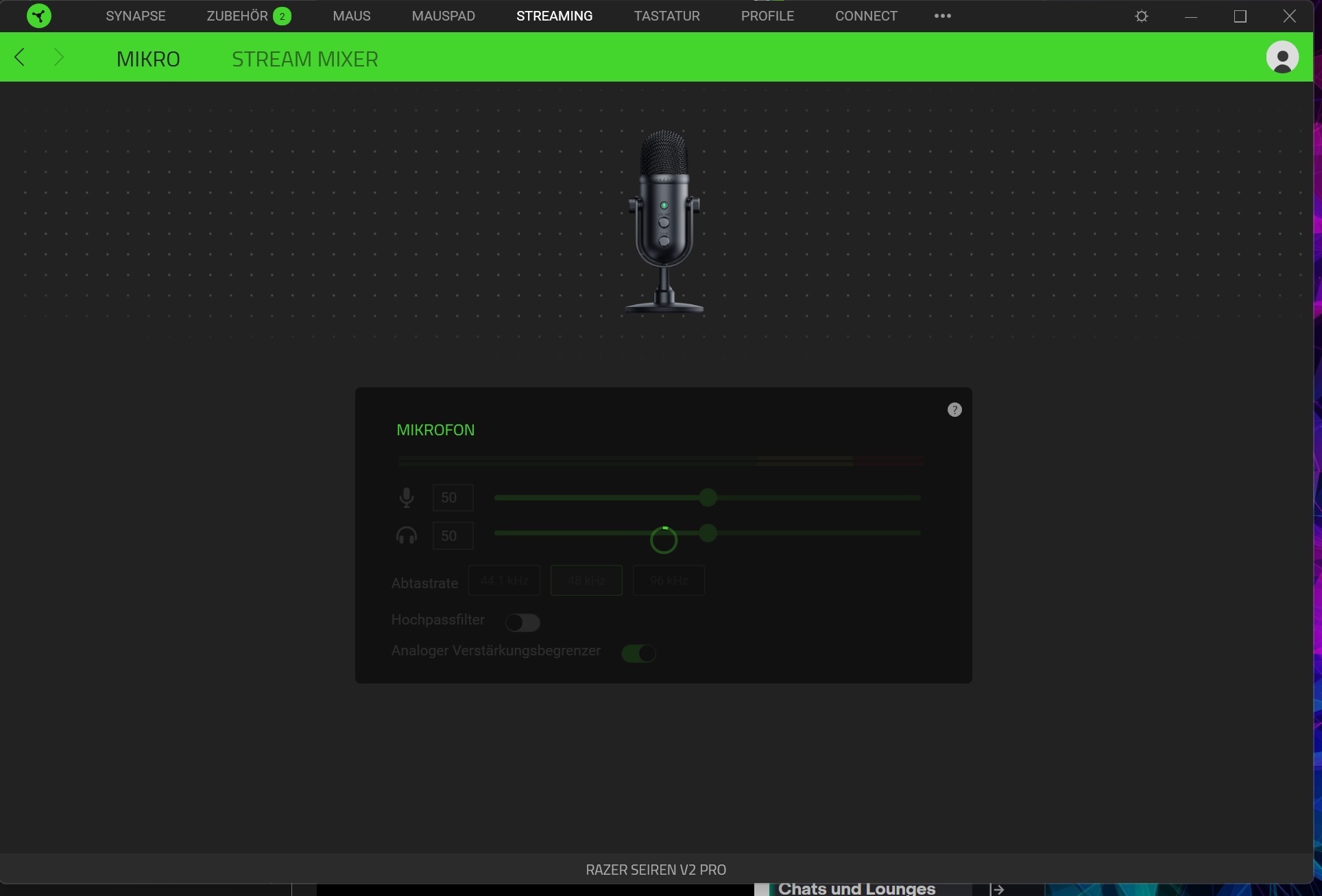 Hey,
I got my new Razer Seiren V2 Pro today and i got big Issues with Razer Synapse.
Since i plugged in the Seiren V2 Pro my synapse is reacting very slow
When i click on Streaming the options of my mic are loading for ever. After 15min its still loading
I tired several USB Ports on my Asus Hero XII Mainboard and i reinstalled Synapse. 
Anyone knows how to solve it?
BR Patrick :)