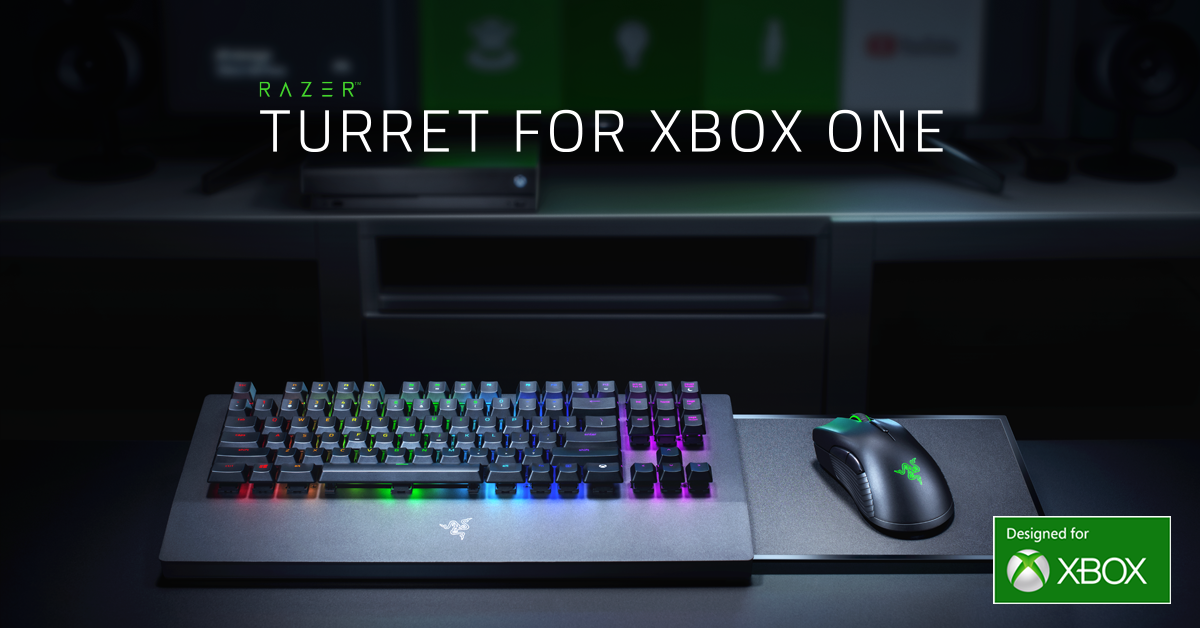 We've teamed up with Microsoft to introduce a new way to play on console—the Razer Turret for Xbox One:
http://rzr.to/TurretXbox
Featuring Razer Mechanical Switches for blazing fast keystrokes and our 5G Advanced Optical Sensor for precise mouse clicks—experience gaming-grade keyboard and mouse controls in a new way. Harness the power of Adaptive Frequency Technology through a single unified dongle solution for a fast and seamless wireless connection. The Razer Turret also boasts up to 40 hours of gameplay on a single charge. What's more, we're working with game developers to take gaming immersion to a new level with Xbox Dynamic Lighting and Razer Chroma.
The world's first wireless keyboard and mouse designed for Xbox One. Pre-order exclusively from Microsoft Store now:
http://rzr.to/MSturret