Mark your calendars for October 10th and join us for our inaugural RazerCon 2020 - a full day celebration For Gamers. By Gamers. More details coming soon:
https://www.razer.com/razercon
#RazerCon2020
* * *

Grand Raffle
/razercon-2020-grand-raffle.63572/
Chroma Setup Showdown
/razercon-2020-chroma-setup-showdown.63685/
CEO Keynote
/razercon-2020-keynote.63937/
RazerCon 2020 Custom Mat
/razercon-2020-limited-edition-razer-customs-mouse-mat.64031/
deadmau5 is headlining our after party!
/razercon-2020-deadmau5.64033/
* * *
Thanks to our participating partners, we've managed to line up an awesome showcase of games for our very first RazerCon 2020, from new title announcements to never-seen-before footage. Don't miss out on the fun:
http://razer.com/razercon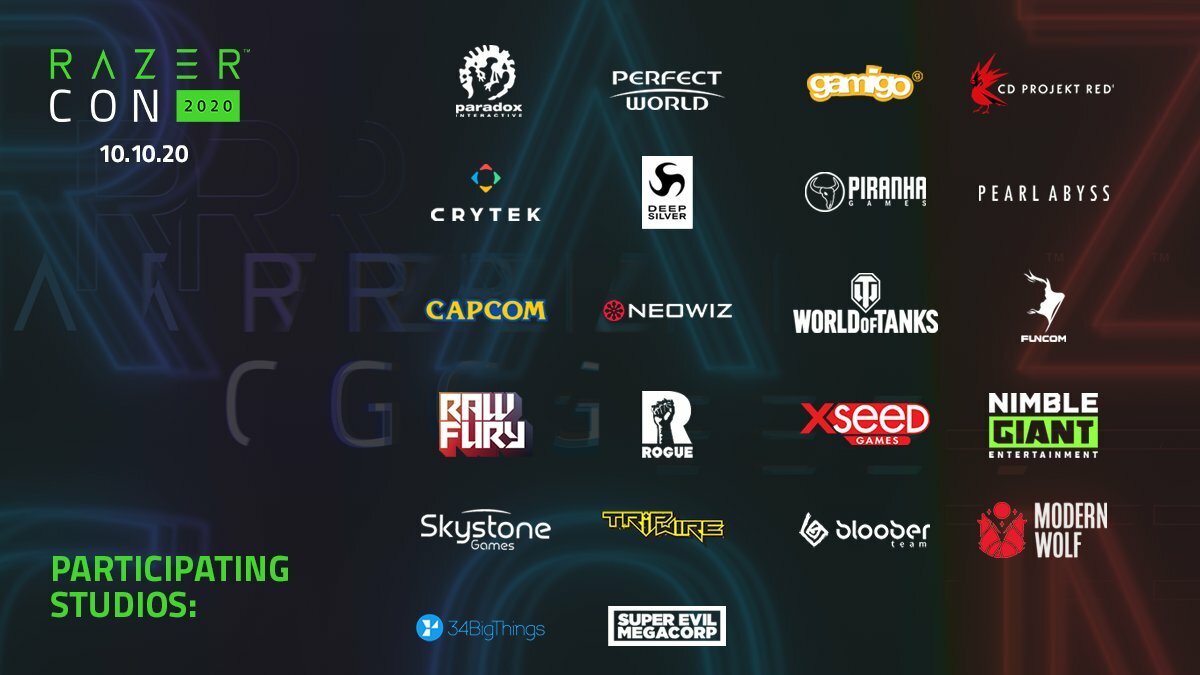 * * *
Keep a tab on this thread as we'll be updating it with news and information along with raffles and giveaways!