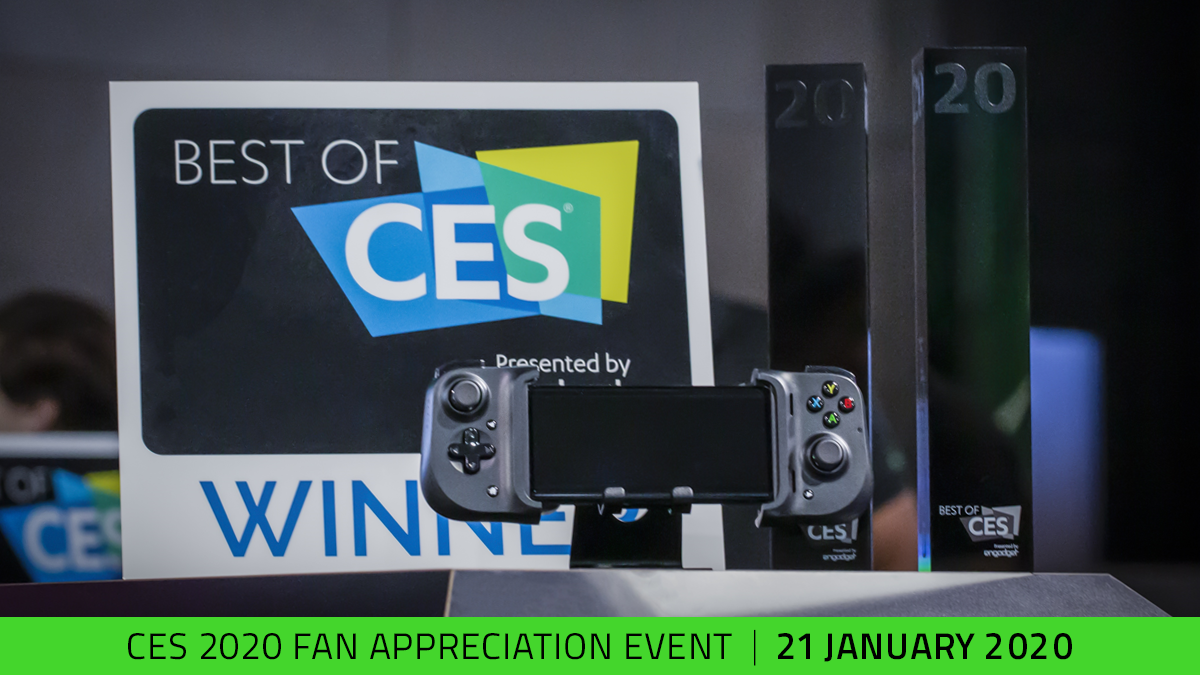 Sign-ups for the official CES 2020 Appreciation event are now open - head on over to:
https://ces.razer.com
to pick up your Razer.com code, which will only be active and valid on January 21st when the event begins.
Please keep in mind that supplies may run out quickly during the event and not everyone may be able to get what they want. Thank you for understanding, we appreciate it.
* * *
To thank our fans for helping us bring home the Best of CES People's Choice Award, and to celebrate the Razer Kishi controller for iOS/Android winning Best Gaming Product, we'll be looking to run a 24-hour-only, CES Appreciation event with 50% off all Razer gaming peripherals & gear on
Razer.com
.
To ensure that as many interested fans can take part, we'll be opening sign-ups on January 19th to redeem a code for the actual event that will run on January 21st (times will be indicated when sign-ups go live).
While we work to ensure a smooth experience, we expect inventory to move quickly and that not everyone may be able to get in on the event; for those that are unable to take part, you have our heartfelt thanks. GL HF.