Enhanced perception, improved communication, and extended controls—gaming audio enters a new frontier with the all-new Razer Kraken Tournament Edition: http://rzr.to/KrakenTE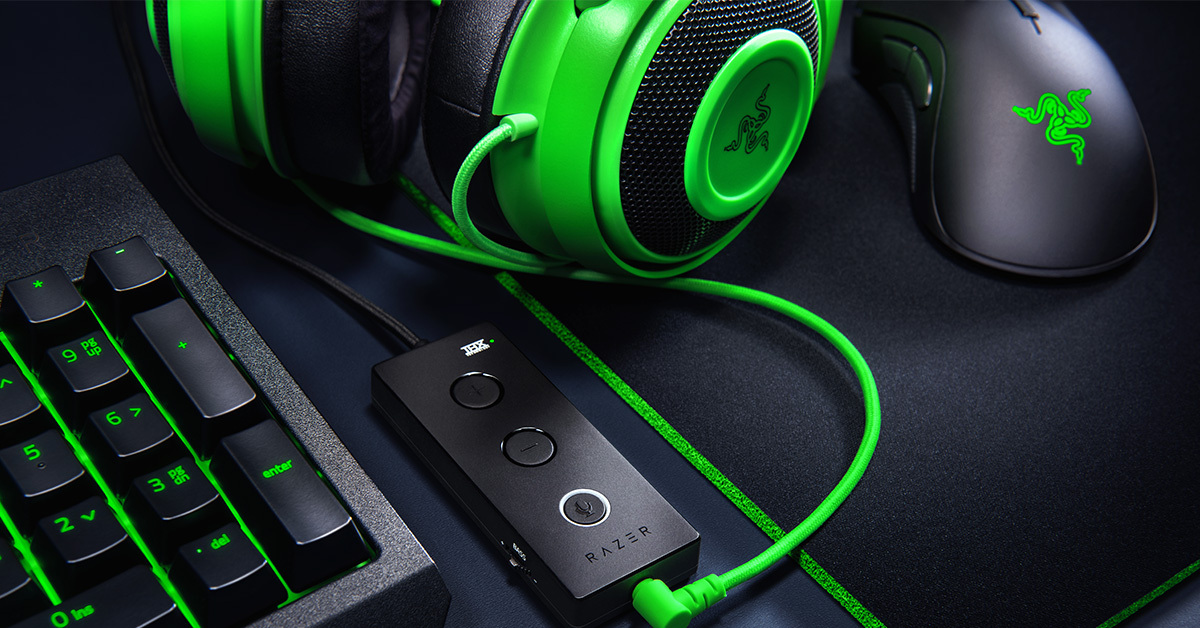 The sound of the competition… being crushed.
We've brought the Krakens to new heights by introducing THX Spatial Audio that creates realistic sounds in a 360-degree sphere around you. Basically, this means that you'll hear your enemies coming no matter where they're from. Combined with custom-tuned 50 mm drivers, the new Kraken TE unlocks a whole new world of sound.
Full Audio Control… need we say more?


Game/Chat Balance

Bass Controls

THX Spatial Audio Toggle

Mic Mute

Volume Controls

All of these at your fingertips.
Play comfortably for hours on end.
The new ear cushions comes infused with cooling gel to keep you cool in any firefight. It's soft leatherette material and plushy cushion provides comfort and added sound isolation, so you can enjoy gaming for hours on end without discomfort.
Compete with control, with the all-new Razer Kraken Tournament Edition: http://rzr.to/KrakenTE