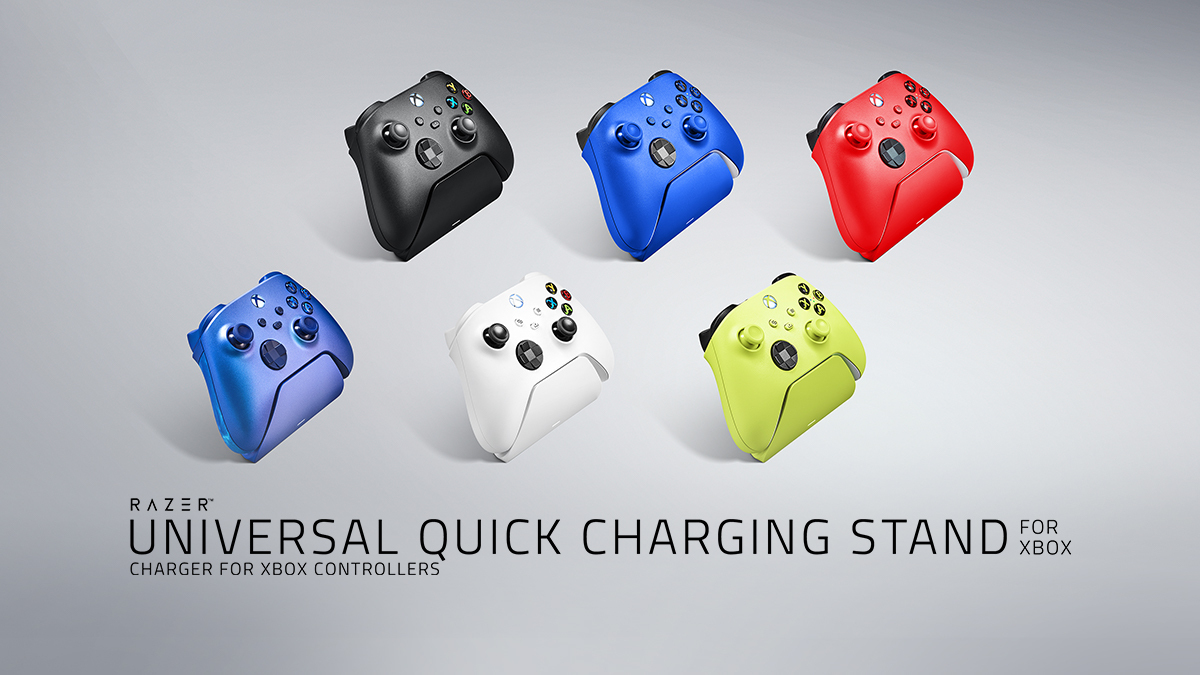 Keep your Xbox controller at prime power levels with our all-new Razer Universal Quick Charging Stand for Xbox. Choose between Carbon Black, Shock Blue, Robot White, Pulse Red, Electric Volt, or Aqua Shift to compliment your style and setup.
https://rzr.to/quick-charge-stand-xbox
Aqua Shift available exclusively for pre-order at select retailers: Razer.com, Microsoft, and Best Buy.