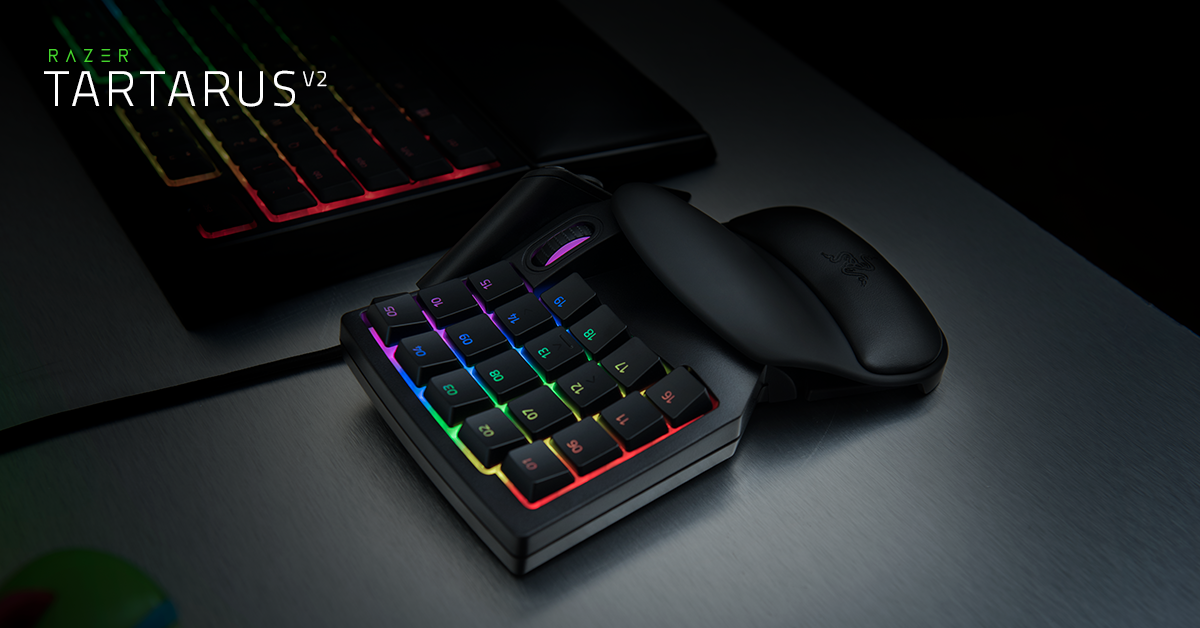 Discover a world of endless possibilities with the new Razer Tartarus V2. Unlock your true potential with 32 fully programmable keys and infuse your fingertips with every skill, macro, and hotkey available. Augment your commands further with the 8-way directional thumbpad or use it to control movement across the map.
Equipped with fan-favorite mecha-membrane keys, you'll feel the crisp tight response and soft bounce with every spell you cast. The unique mid-height actuation gives you the slight edge so you can always out-duel your enemies.
Powered by Razer Chroma, customize the Razer Tartarus V2 the way you want it by labeling each key a unique color, a truly unique experience designed the way you want. All of this, packed in an improved ergonomic form factor that'll tide you through the deadliest of dungeon crawls.
Obtain infinite power in the palm of your hand with the new Razer Tartarus V2 – http://rzr.to/TartarusV2