Hello,
I just bought new DAv2 Pro. For some reason mouse do not work in wirless (2.4) neither BT mode. I had installed Synapse software. Mouse works perfectly fine while connected via cabel.
Wireless 2.4 case:
1) When I connect dongle to PC I can see that "HID-compliant mouse" and "Mouse compatible with HID" shows up in Device manager (previously there was also (or instead of, Im not sure) the second "Razer DeatAdder V2 Pro" device but I uninstalled it while debugging). As soon as I unplug the cable from the mouse and switch toggle to 2.4, the mouse stops working. Windows and Synapse can not see it.
2) I tired to download and use
Razer Mouse Pairing Utility
. The pairing process went without any problems.
3) I checked other USB ports. I'm 100% sure that they works fine.
4) I do not own any other computer with USB port to check if it related to my PC or the mouse itself.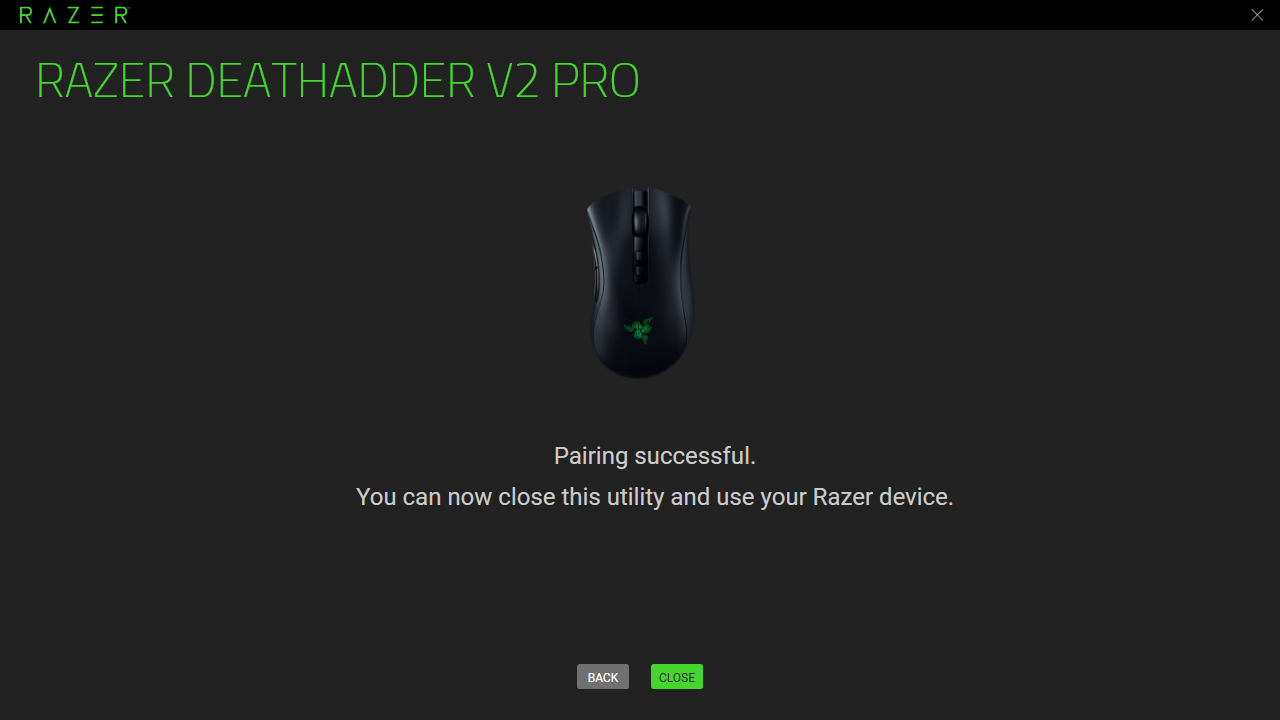 BT case:
1) I tried to connect my mouse to MacBook M1 but I can not set mouse to pairing mode. Ofc I moved toggle to BT mode and pressed&hold 3 buttons at once (both side buttons and upper button) for 3 or more seconds just like it is shown
there
but my mouse doesn't blink.
I run Windows 10 21H1 on my PC. Let me know if you need more specific information about my hardware or software.
EDIT:
I uninstalled the devices from Device manager. I manually installed drivers from
official site
. I reinstalled Synapse. Problems still occures. Mouse is charged to 100%.