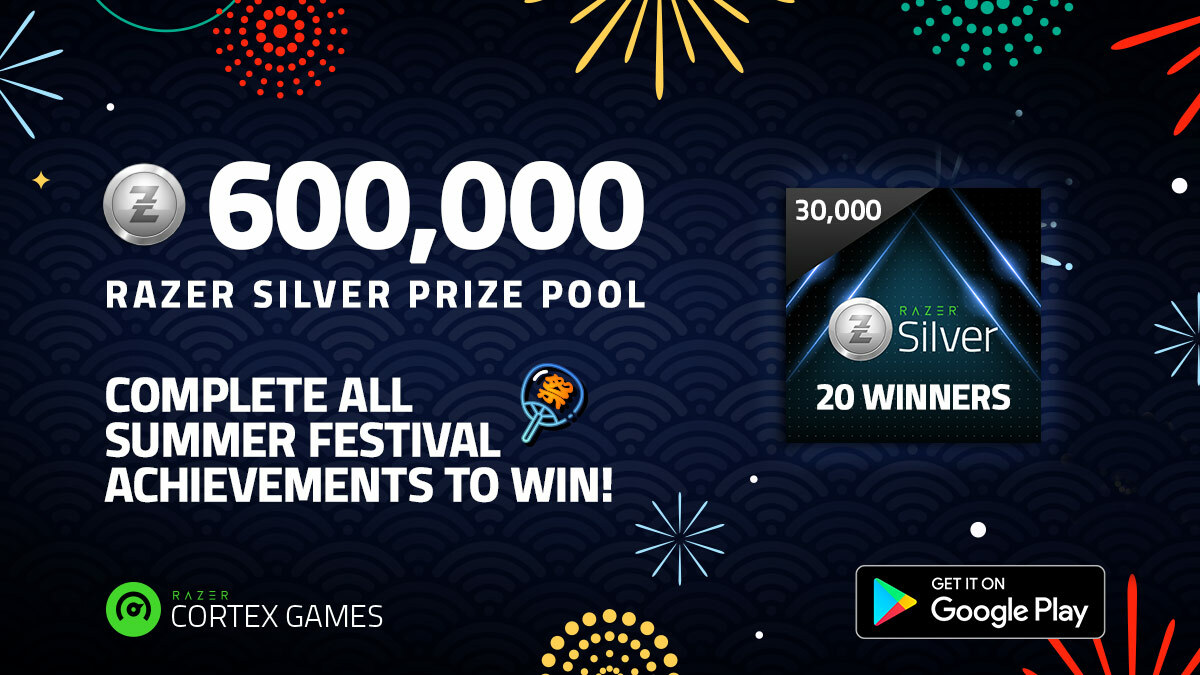 Participate in
Cortex Games' Summer Festival Achievement Arena
Event and stand to win Razer Silver!
>> Click to Take Part in Event <<
How to Participate


During event duration, complete the list in the "Summer Festival" achievement career, including time-locked achievements.

A total of 20 winners will be selected.

User must have a registered Razer ID account (not guest account).

Update to the latest version of Razer Cortex Games to access all achievements in order to qualify.

Prizes
A total of 20 winners will be awarded 30,000 Razer Silver each.
Event Duration
July 8, 2022 - July 29, 2022 10:00 (UTC+8)
Results: Winner will be notified via email by 12 August.