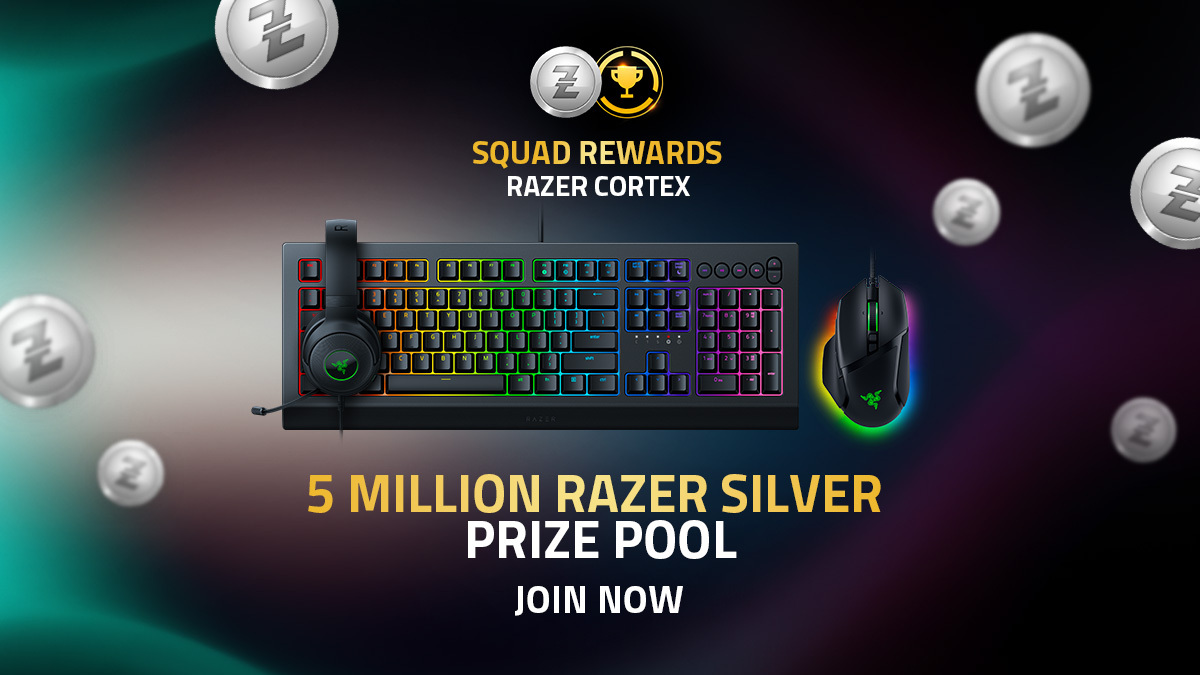 Hey Insiders, The new season of Squad Rewards is here. Season 11 started at 02:00 UTC on Feb 14. Come and join us on this special day.
PRIZES Maximum Prize Pool 5 million Razer Silver if we hit 100,000 players.
VOTE TO WIN EVENT 1.2 million Razer Silver
TIMELINE ENTRY PERIOD: Feb 14 – Feb 27 UTC, for you to join and invite friends to squad up.
COMPETING PERIOD: Feb 28 – March 13 UTC, for you to play the supported games with your squad, win gameplay hours, and compete for Silver prizes.
POST SEASON: March 13 04:00 UTC – March 14 04:00 UTC, for you to vote for game character(s) with your leftover gameplay hours.
HOW TO PARTICIPATE
Sign up for the competition with your Razer ID. Download Razer Cortex PC, sign-in with your Razer ID, and join the competition under the "REWARDS" tab.
Gather up to 3 friends to squad up.
Play any games on the SUPPORTED GAMES LIST and win gameplay hours.
Compete for Silver prizes.
In the new season, we've added more than 30 new games to the SUPPORTED GAMES LIST, including Hogwarts Legacy, Dead Space, Hi-Fi RUSH, Undisputed, and more. Get playing, get competing! Don't miss out on it. If you are new and want to know more about the competition, please visit our FAQ page: https://deals.razer.com/squad-rewards/faq
Note: Season 11 is only available on Razer Cortex 10. If you're using Razer Cortex 9, please upgrade here: https://rzr.to/RazerCortex.