I use Razer Cortex 10.3.7.0 and I installed it when I had a RTX 3060 in my system. But I have since removed the RTX 3060 and replaced it with a RX 6600 XT.
In every new post game fps chart Razer Cortex shows it says RTX 3060 even though it is not even inside my computer case.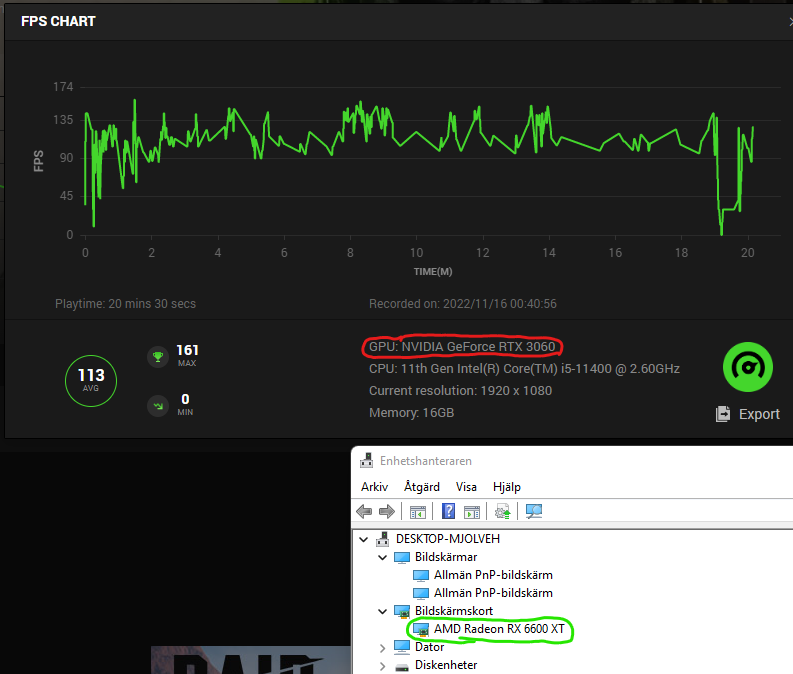 Do you also have this issue?