Sorry all, I know this has been asked before, but I am wondering about the seat width of the Iskur. That being the Iskur, NOT the Iskur XL.
Specifically, the width of where my thighs are likely to touch the seat bucket sides. The width of the FRONT of the seat where your butt goes.
I am asking because I've looked it up and I keep seeing 17". such as:
Backrest Width (shoulder level) 19 inches (48.26cm)
Seating Area Width (total) 21 inches (53.34cm)
Seating Area Width (point of contact) 17 inches (43.18cm)
Recommended User Height 5'6"-6'2" / 170-190cm
Recommended Weight <299 pounds (108.4cm)
(pasted from Toms hardware, and other sources as well)
however, if I look at the Razer At a Glance, it appears to be 395mm, which is only 15.5".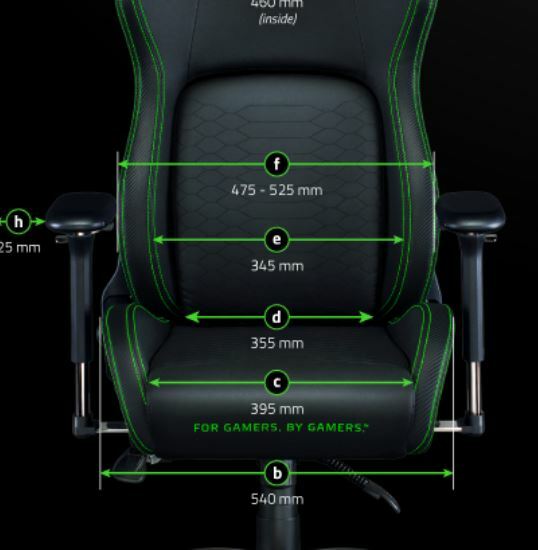 so which is it? 15.5" seems quite narrow but 17" seems very reasonable.
Sorry again for the redundant questions...like I say, I've seen it asked quite a few times.