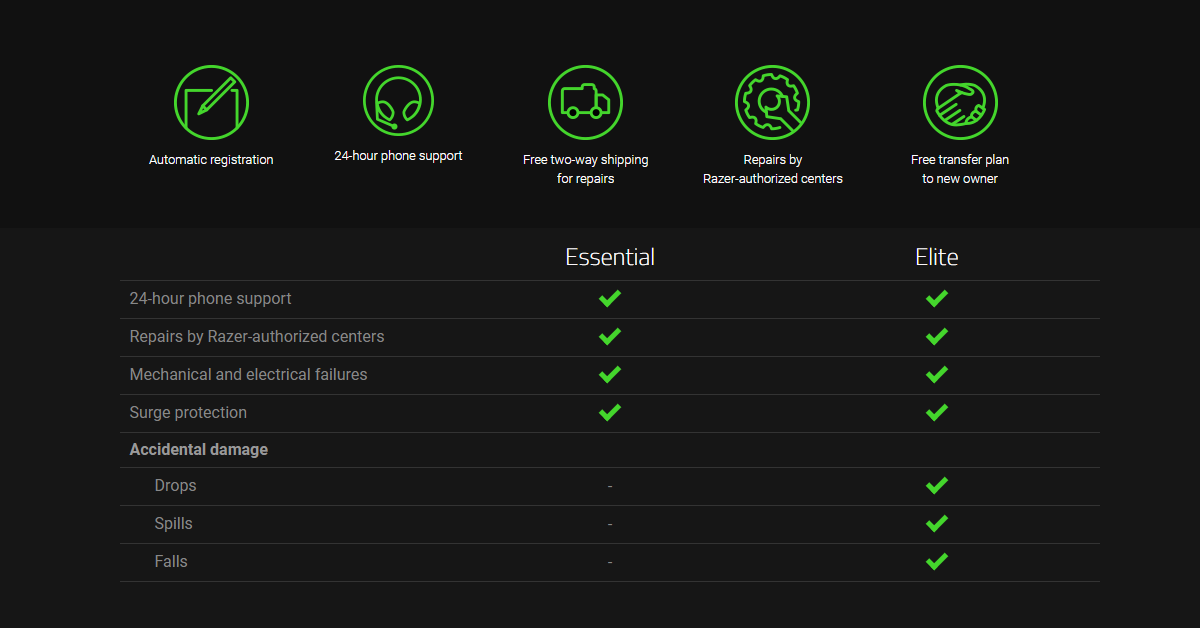 Insiders!
We are excited to announce the addition of RazerCare Elite Protection Plans to the RazerCare Family for Laptops and Mobile Phones. RazerCare Elite provides the same coverage as RazerCare Essential and
adds accidental damage coverage for drops, spills, falls and collisions
. Both RazerCare Essential and Elite extend hardware repair coverage to 3 years for laptops (2 extra years) and 2 years for mobile phones (1 extra year). RazerCare Elite and Essential can be purchased concurrently with a laptop or mobile phone through the Razer Store.
Read the FAQ and learn more at
rzr.to/razercare
.