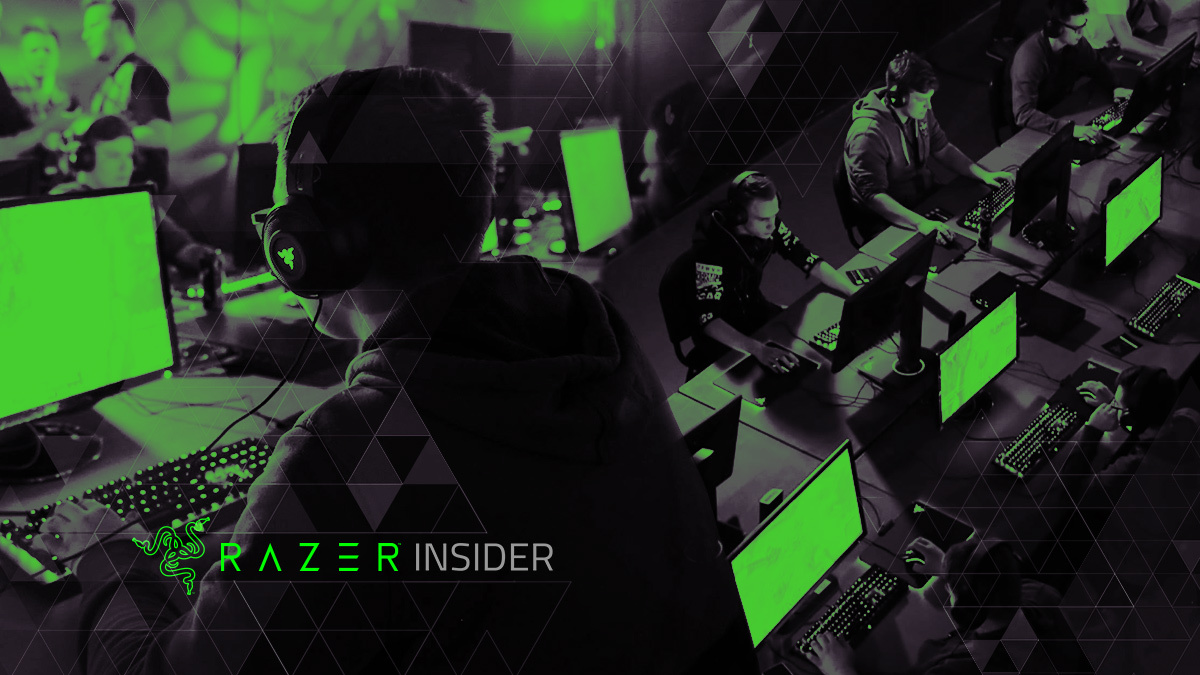 Dear Insiders,
Razer Insider has come a long way and we'd like to thank all that have supported us right from the start. We've grown in a crazy amount of time – we've celebrated hitting 500k fans middle of last year, and we're now almost 750k subscribers strong.
We've ran a crazy amount of stuff here, we've done monthly What's In Your Bags, we've done some pretty cool giveaways from special in-game codes, to hardware, to even integrating zSilver rewards. Our staff members and growing list of community mods have been doing their best to ensure this little place stays fun and conducive for discussions. We're hearing all the different feedback from our fans, and we agree we can do more. And we want to do more.
Since the start of the year, we've taken a long hard look at Razer Insider on how we can do more to serve our community, and I'd like to detail a couple of changes we'll be making, starting with one of the biggest changes (and a gradual one) that you'll see.
Ramping up on support on Insider
"Insider is not a support forum?" We were honestly not ready for this back then. We're excited to say, now we are.
This is something we've looking to ramp up for years. We've rolled out Live Chat support (US/Canada) in 2017, and we're staffing up to reduce wait times on tickets and beefing up our knowledge database for when shit happens. We know it happens, and we understand we haven't always been on-point in helping out. Internally I am proud to say, as we've made really significant improvements in this area (more details to follow), and this year, we've trained support agents dedicated to addressing technical issues on Razer Insider… and more.
We'll be slowly making changes to how Insider will look, from threads to even status indicators (and filters) to differentiate support threads and general discussions. Keep a lookout for them, and as always, we appreciate the feedback.
This effectively expands the range of options our fans have when it comes to technical assistance, from logging a ticket on
http://www.razersupport.com
, to reading our knowledge base, to initiating a live chat right down to dropping a thread on the Support section on Razer Insider.
Razer Insider should still remain a fun place to hangout
We hope the little giveaways and interactions you've had on Razer Insider had been awesome so far. We want to be able to continue to reward fans for participating and to spread the good word for us about how awesome our community is. Our community team is hard at work looking at more zSilver achievements, and working with more partners to run more exclusive giveaways. We've recently welcomed some new staff and you'll see them around more often as they look to keep the forums in tip-top condition.
A mobile app???!?
Our community mods have recently been checking out what we've been working on the past few months. We're putting in the final polish and our Android users should be able to check out our own Razer Insider mobile app, with features streamlined for a faster interactive experience. Keep a lookout for it!
That's it for the state of Insider for now, we thank you for your continuous support and we're committed to make sure that this remains the coolest hangout spot for all our Razer fans. Do let us know what you think and what you'll like to see on Insider in this thread.
Love, Team Razer.