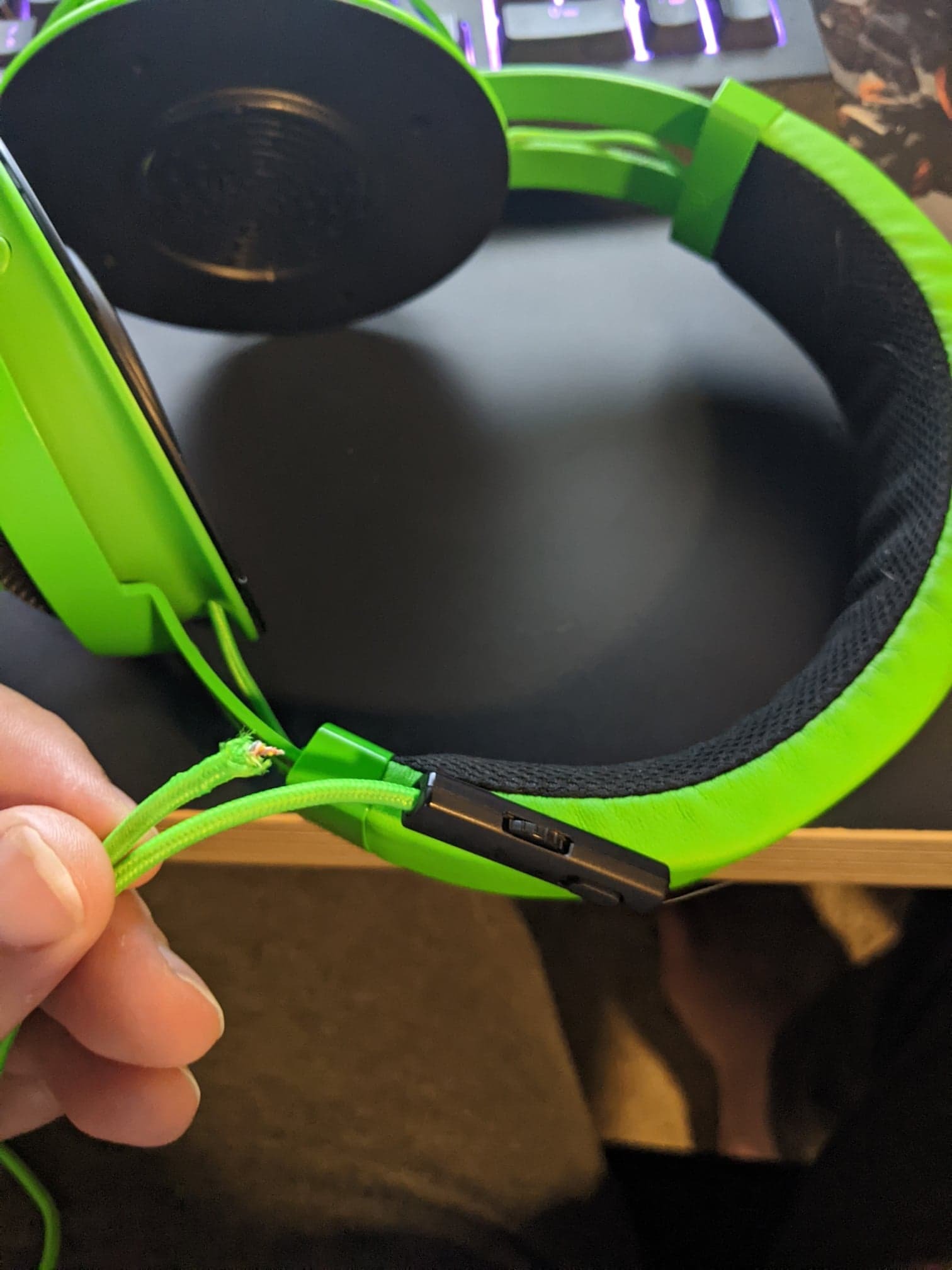 I ordered this headset on Amazon on 6/17 and it arrived the next day. To be honest, I really liked it. The mic was good, the sound quality was nice and it was comfortable on my ears (I have a big head so this is rare). The color was a bit much but it was 20$ cheaper in the green.
This morning, the cord just... snapped? The cable was routed under my keyboard (also a razer) and the cord was all twisted up. I was giving gentle tension on the wire to untwist it and it just came apart, right where the cord meets the volume control. The cable is built in so I don't think I can just order a replacement cord.
According to Amazon, my return window closed 4 days ago.
According to tech support, my limited warranty has expired.
Am I just screwed? It's sort of crappy to spend 45$ on a set of headphones only for them to die after a month of light use.
Did I get a defective product or is this normal for the Kraken series?