Hi,
I've a Viper Ultimate Mercury that is not charging past 31%. I updated to the latest firmware, but still the issue persists.
I'm using the charging cable and not the dock.
Synapse Details: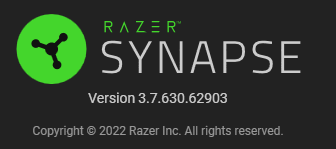 OS: Windows 10
I've collected all the logs too.
One thing I've noticed in the mouse battery log (
Mouse_007a_Battery.log
):
CRSy3_Feature::RemoveDevice: WARNING! Incoming Pid (0x007b Name=Razer Viper Ultimate Mercury) does not match the Pid for this module (0x007a, Path=C:\\ProgramData\\Razer\\Synapse3\\Service\\Bin\\Devices\\AvaT1\\)
Unable to attach the logs as it is warning that it is too big ~25MB.
Please let me know how to share the logs.
Thanks In Advance.