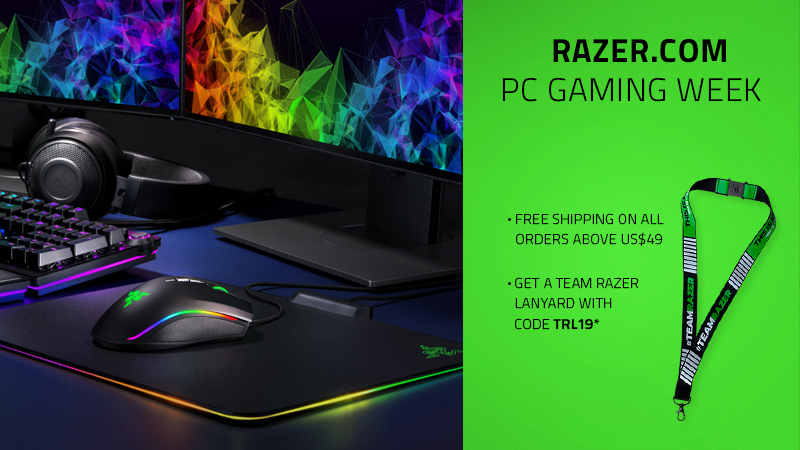 Whether you're giving your setup a fresh coat of Quartz or getting in a brand new feel with our mechanical and opto-mechanical gaming switches, we have lined up some special bundles for our you this week (...and just in time for the Steam summer sales too!). You know you needed that upgrade.

Check out our RazerStore PC Gaming Week deals now: http://rzr.to/xdmMK


Select regions only (United States, Canada, EU, Singapore, Hong Kong and Australia)

Other terms and conditions may apply.