hi, i own a razer blade 17 2022 for a few months now.
I use the laptop in the office connected to a Dell screen via usb-c which powers it with ~90W without any problems.
however, I have noticed that, in this case, the synapse software limits the performance mode capabilities to "balanced" only. leaving the pc fans running when the workload is minimal and the silent profile would be perfect.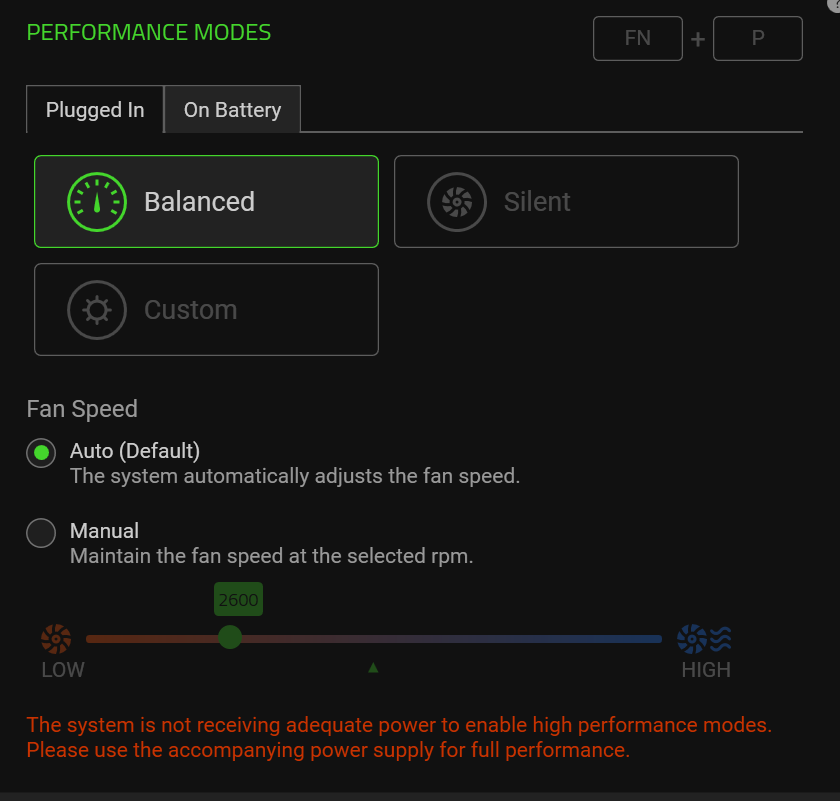 I understand that, for obvious reasons, custom mode cannot be activated, but in these cases, with the limited power all the more reason a silent mode would make sense.
Ironically, if I use the power supply and activate the silent profile, the fans are much quieter!!
Is there no way to activate the silent profile in these cases as well?
moreover, it would be the case that the silent profile can be activated even on battery power and remains active even with the synapse software closed (e.g., when the pc is shutting down or starting up - here the fans take flight and the pc becomes an airplane)