Dear Razer.. I have been back and forth with Windows team trying to understand this issue with no avail. I have Razer Kraken X USB Headphones which comes along with a 7.1 Surround sound configuration, I would like to know why after a recent update on Windows 11 The DTS Headphone X app on Windows does not recognize the audio set up of the 7.1 speaker and automatically changed it to Stereo. 
To explain the scenario, I am facing right now I have attached screenshots. of the problem for better clarity. 
Until a recent Windows 11 update the DTS Headphone X (DTS Sound Unbound) app on Windows was used as a Spatial sound on the 7.1 speaker set up, after the update I found that the settings changed to stereo when the DTS Headphone X app was enabled.
This case was not true with Win 10 as it continues to activate the spatial DTS Headphone X on the 7.1 speaker set up
Is there a way that would be helpful I would like to get back the sound effects using a Spatial Sound (DTS Headphone X) on the 7.1 Surround configuration. 
(a) Speaker set up without Spatial sound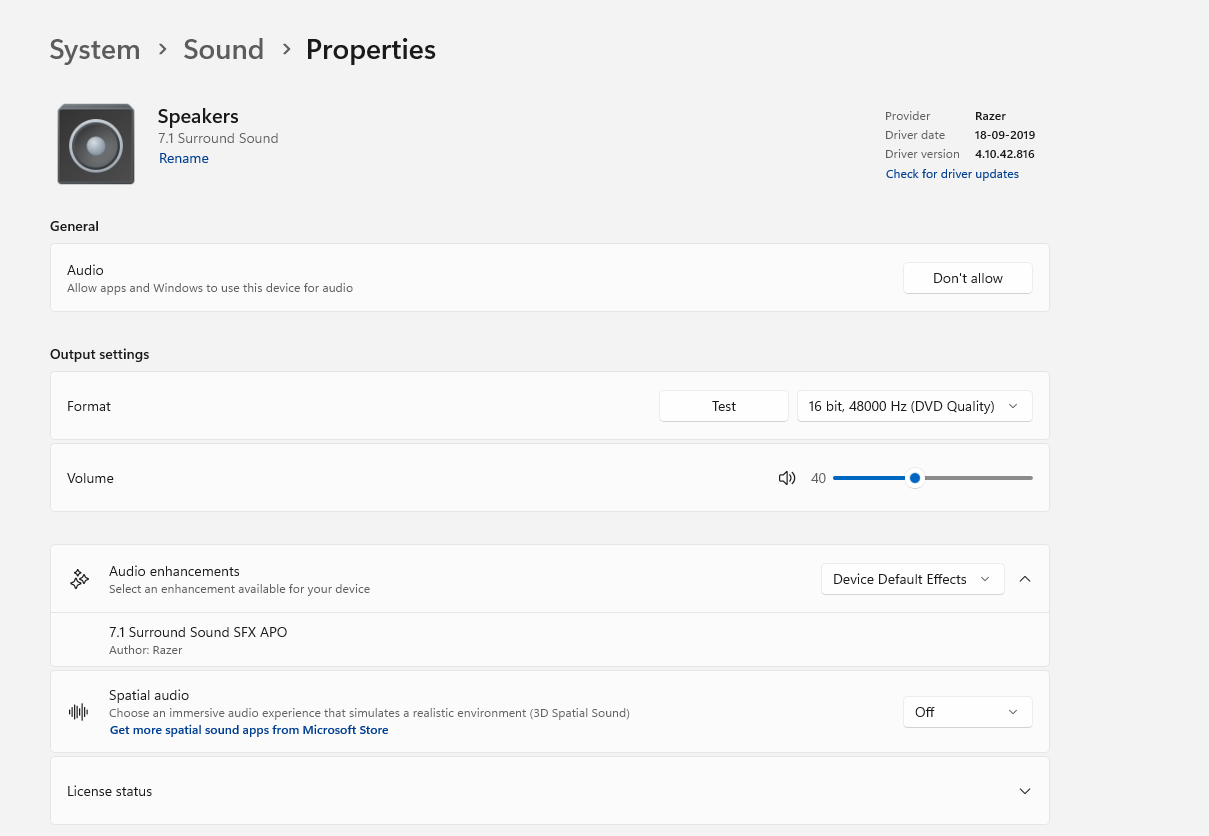 (b) Speaker set up with Spatial Sound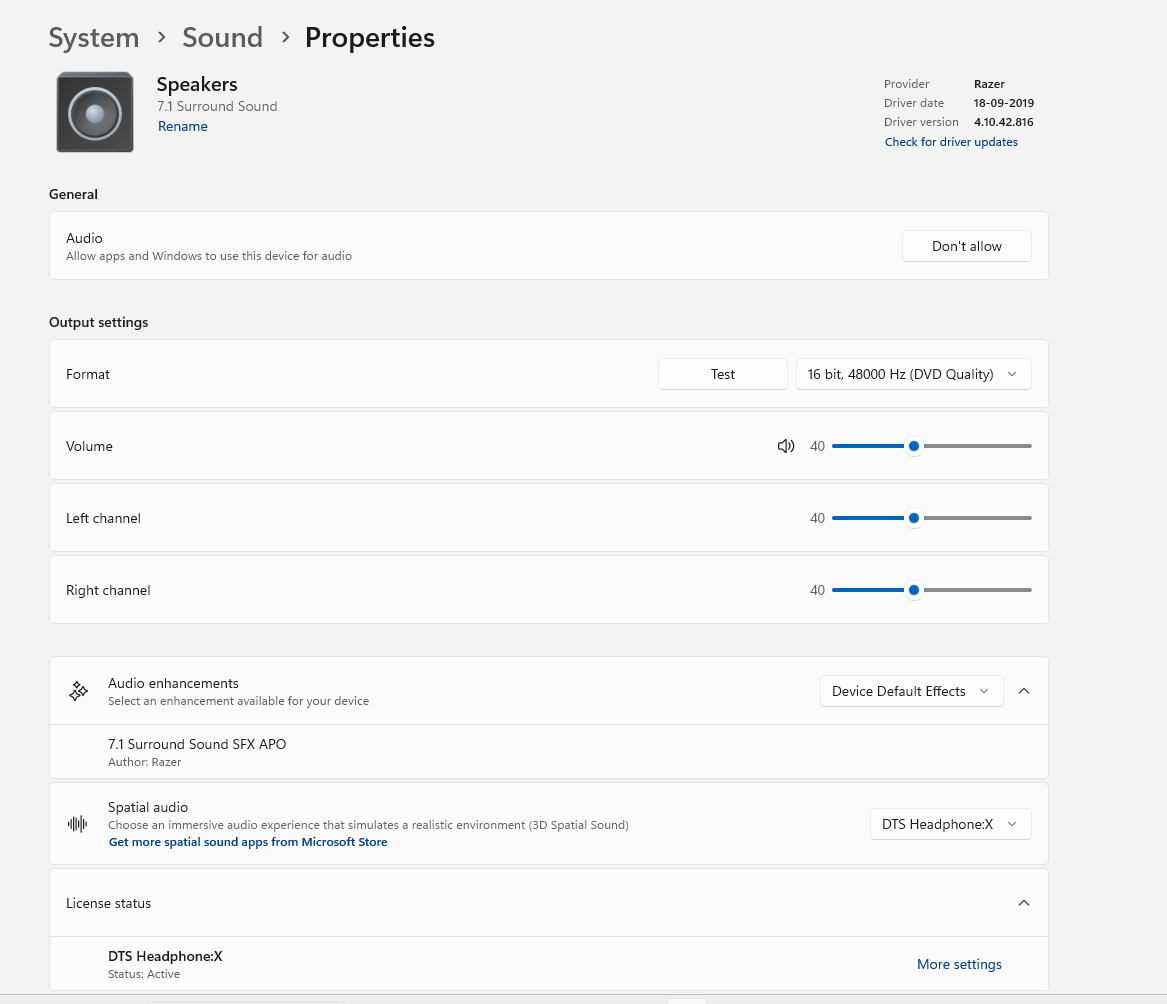 (c) After enabling DTS Headphone X :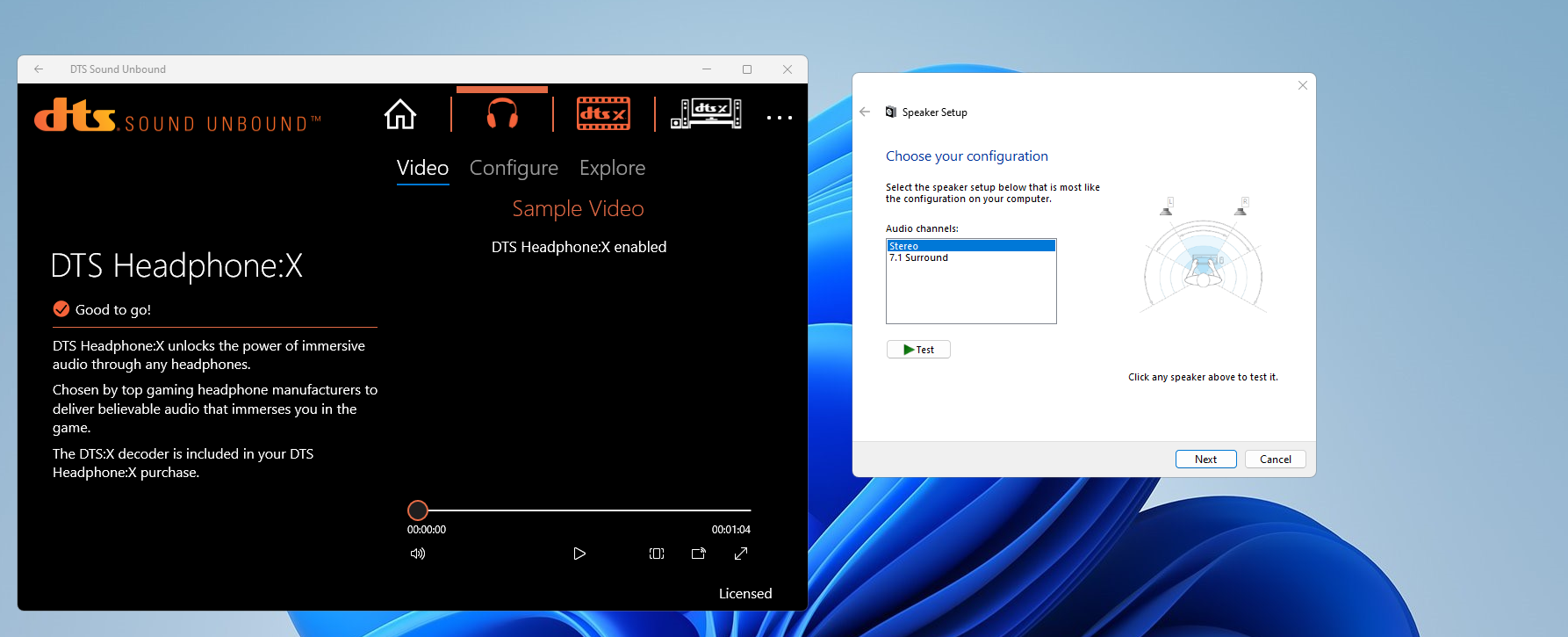 (d) After configuring to 7.1 set up - DTS Headphone X Turns off :
Things are Different on Windows 10 However. 
(a) DTS Headphone X spatial audio enabled on 7.1 speaker configuration on Windows 10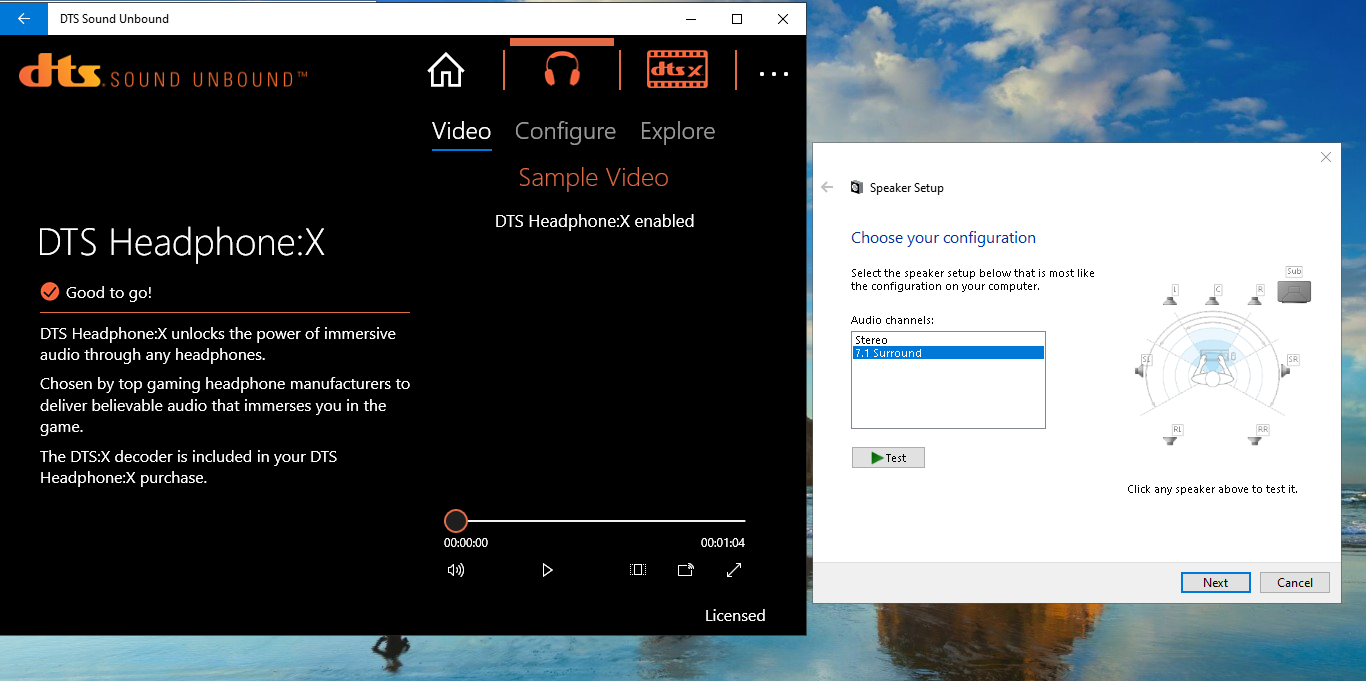 (b) Settings do not change to Stereo on Windows 10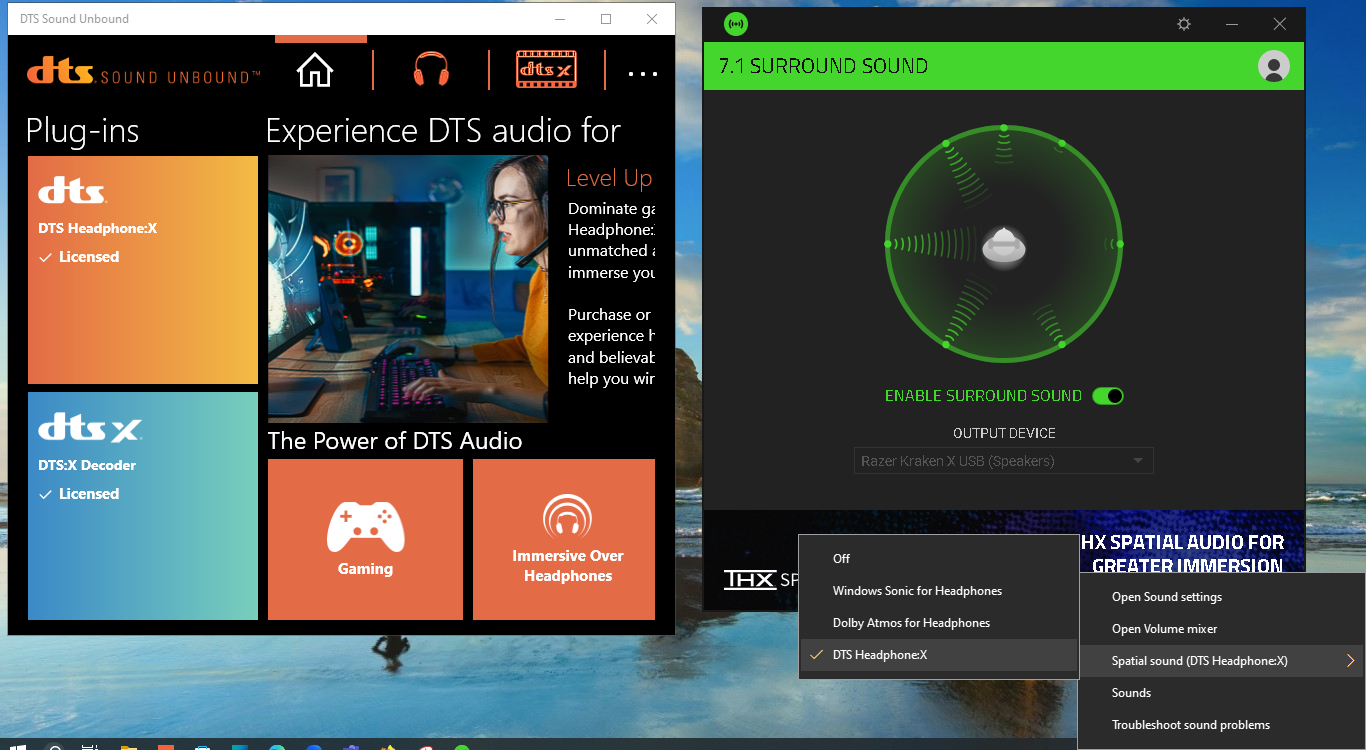 I appreciate if there is any solution to this on Windows 11 or anyone had any similar issues and would love to hear your advice on the same.