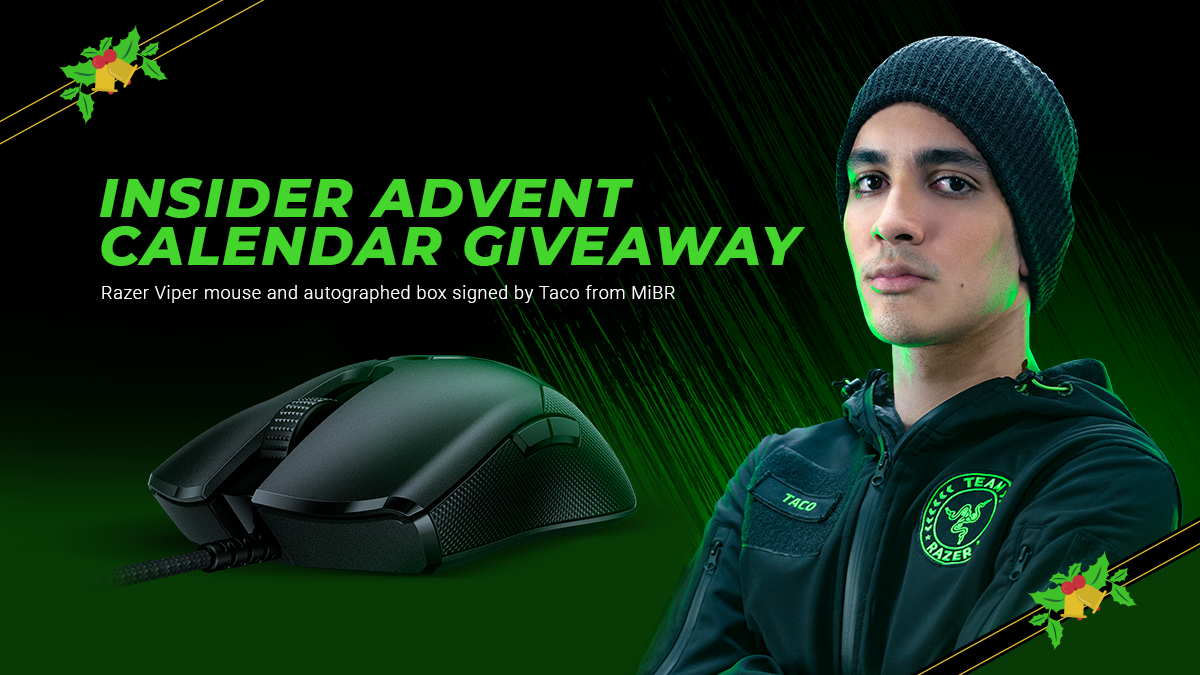 Minesweeper Mastermind? Solitaire Extraordinaire?
Be it esports or a game of any sorts, your most bespoke game to fame, all you have to do is name!
For this year's Advent Calendar, Insider is hosting a giveaway.
Reply to the thread by answering this question: If you could be a pro gamer for
any game
, which game would it be and which Razer product would you have in your arsenal? Winner will be chosen at random from participants who reply to this thread.
A lucky winner will be chosen at the end of the month and receive a Razer Viper mouse and autographed box by Taco from MiBR.
Personally, I would be the Cookie Clicker Catastrophe with my trusty Naga to bend macros to my will, muahahaha!
Overwatch League Pro would be okay, too. The Basilisk Ultimate would be my sidearm for such a dream job, even though I'm gold at best in comp 😅
Lastly, ridiculous, outlandish and super creative responses may get your Razer Silver. So let's hear 'em, Insiders!
Terms and conditions
apply. Shout out to
Team Razer
and
TACOCS
for the love.