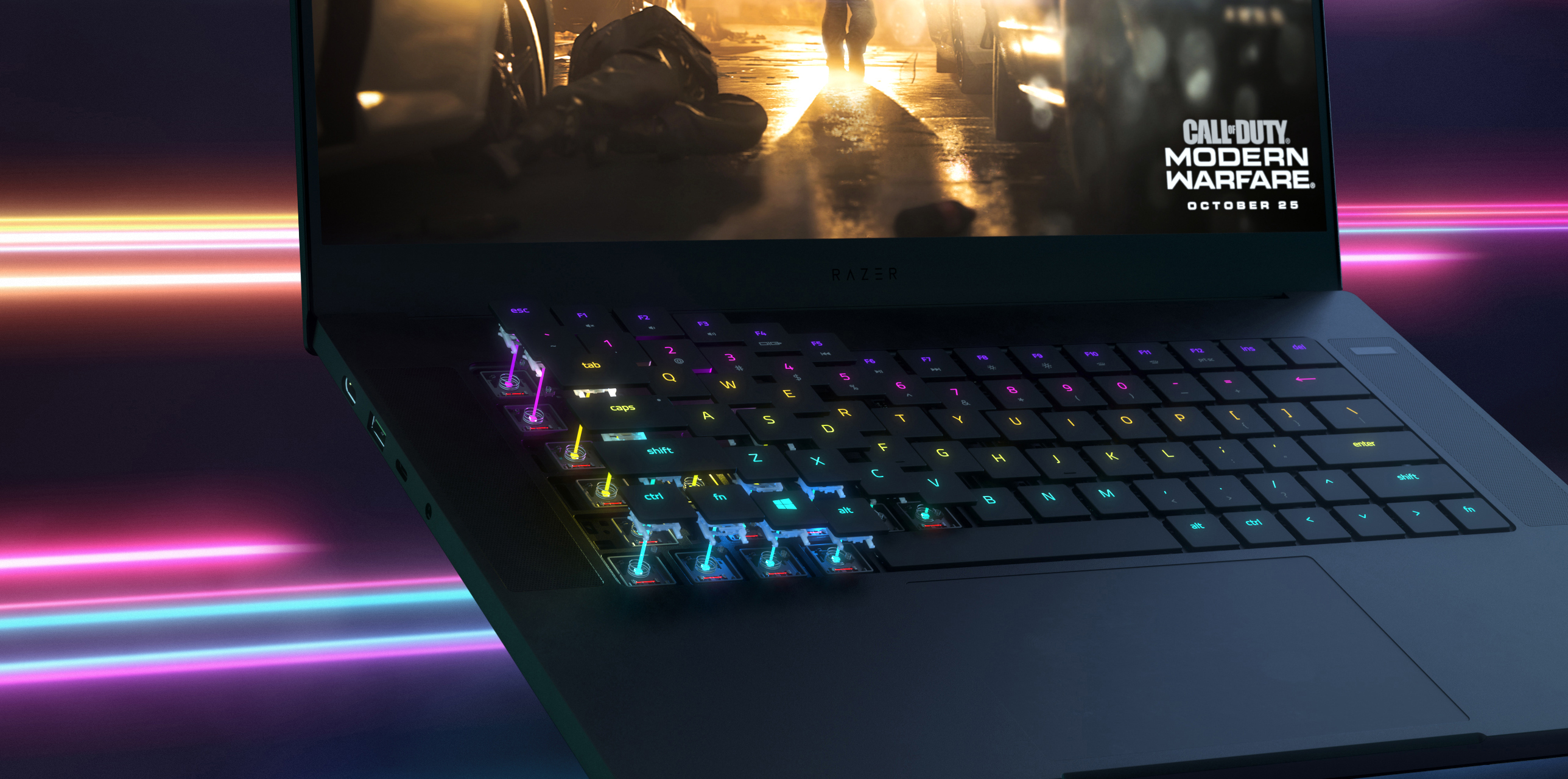 In Case You Missed It
The World's First Optical Laptop Switch
Available in our select Razer Blade 15 Advanced Model. Every keypress delivers satisfying mechanical tactile feedback, and each keycap is individually backlit with Razer Chroma RGB lighting.
Clicky, clicky >
Razer Raptor
I've used this one myself. It's gorgeous!
Vibrant colors and deep rich blacks; the Razer Raptor's IPS display supporting HDR400, an insanely wide DCI-P3 color gamut, which surpasses the sRGB standard along with life-like colors and WQHD resolution is
the missing piece
to your Razer battlestation.
Tartarus Pro
The Razer Tartarus Pro is fitted with
Razer Analog Optical Switches
which can register scaling levels of input in the same motion depending on how far you press. For example, a half press will cause your character to walk, while a full press will get them to run. This type of control is similar to how you might move your character using analog thumbsticks on a controller.
Razer Tetra
Enter the Razer Tetra - a
console headset
with a cardioid mic designed to suppress ambient noise, so you can be heard crystal clear on voice chat while still keeping the volume up on your home theater speakers for maximum console gaming immersion.
* * *

Call of Duty: Modern Warfare
Infinity Ward,
amirite?
The Outer Worlds
For those looking for something less shooty and more looty.


* * *
Thread of the Week: Everything but the time Sink
What's a proper amount of time played for a game? Have you ever paid for a game that ended too soon? Worth?
Share your experiences
for a chance at Razer Silver.