I made this for the Huntsman Elite, Huntsman Tournament Edition, Basilisk Ultimate (w/ Dock) and DeathAdder V2.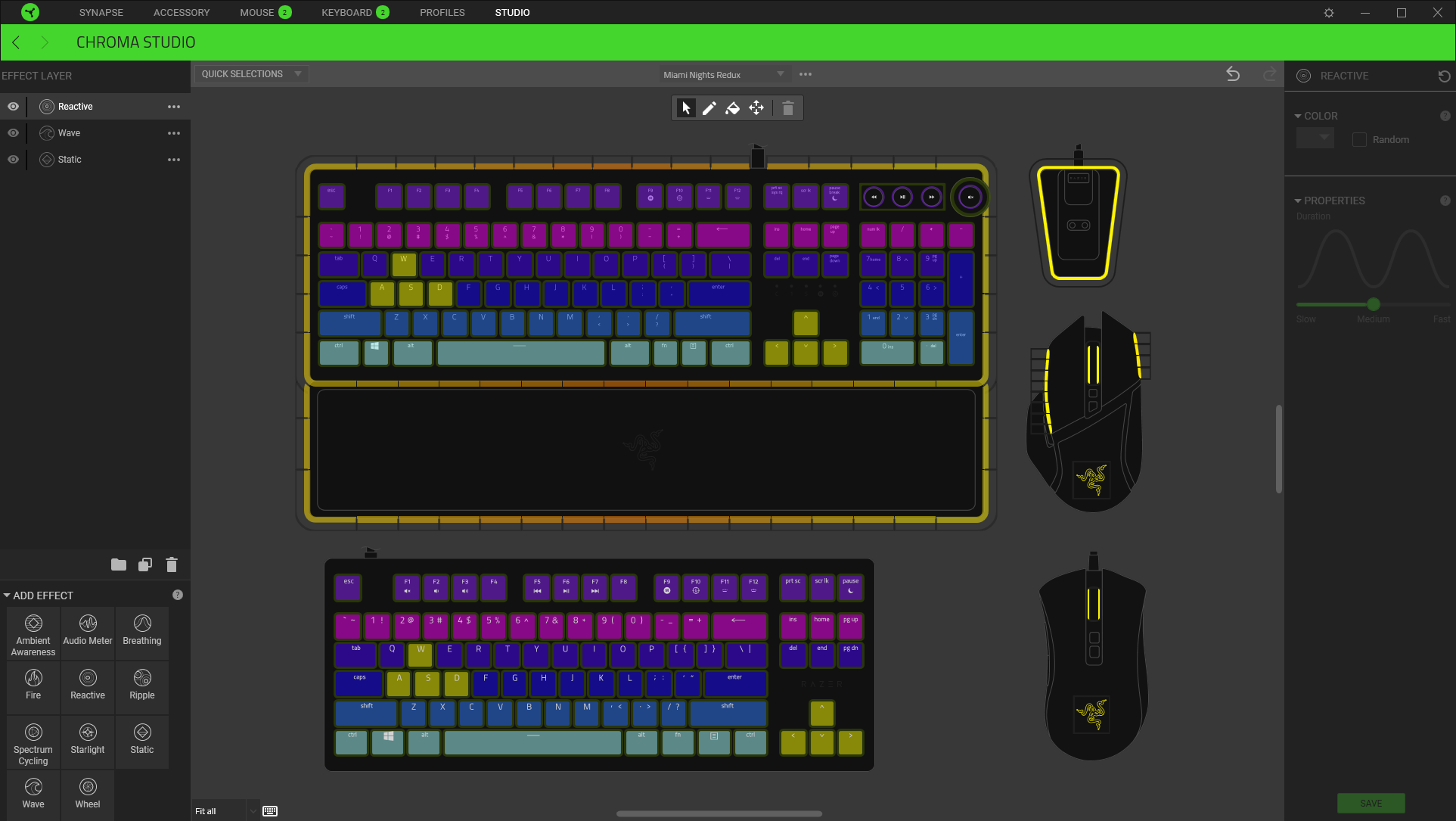 The border around the Huntsman Elite and Basilisk Dock is a subtle wave that transitions between yellow/orange and any keypresses are highlighted by a quick orange accent.
Here's a quick video of the keypresses in action:
https://i.imgur.com/7ORLF3S.mp4
You can download the theme here:
http://libpcap.net/miami-nights-redux.zip
Hope you like it!