Hello friends,
Presentation
Tapjoy and Razer have teamed up to deliver challenges on Razer Cortex Mobile.
By completing these challenges, you win Zsilver.
The big advantage of Smartphone games is that they are mostly free, consume little power, require no skill and don't require a lot of time.
I share with you my experience on city building games, Tapjoy challenges in this case require a city upgrade level to get your Zsilvers.
By following my advice, you can get to 8,000 Zsilver for one month, stress free, just fun.
What I earned in May playing MythWars with 2X Mother's Day bonus.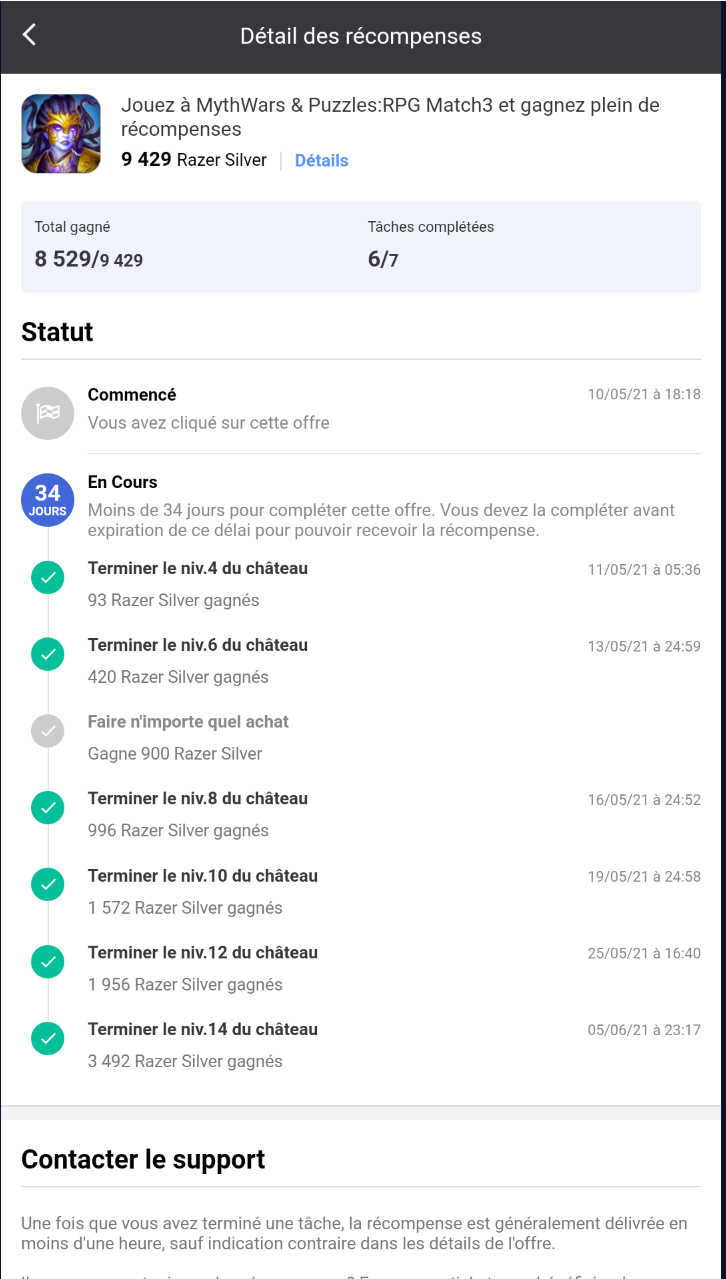 Summary:
- Presentation (here).
- Lists of city building games.
- Selection of the challenge on Tapjoy and validation.
- Method and tips for optimized development.
- Traps to avoid.
- Conclusion.