found this on reddit 5y response by redditor called xieutiful
after I did all this steps now I could save profile with macros on my naga pro v2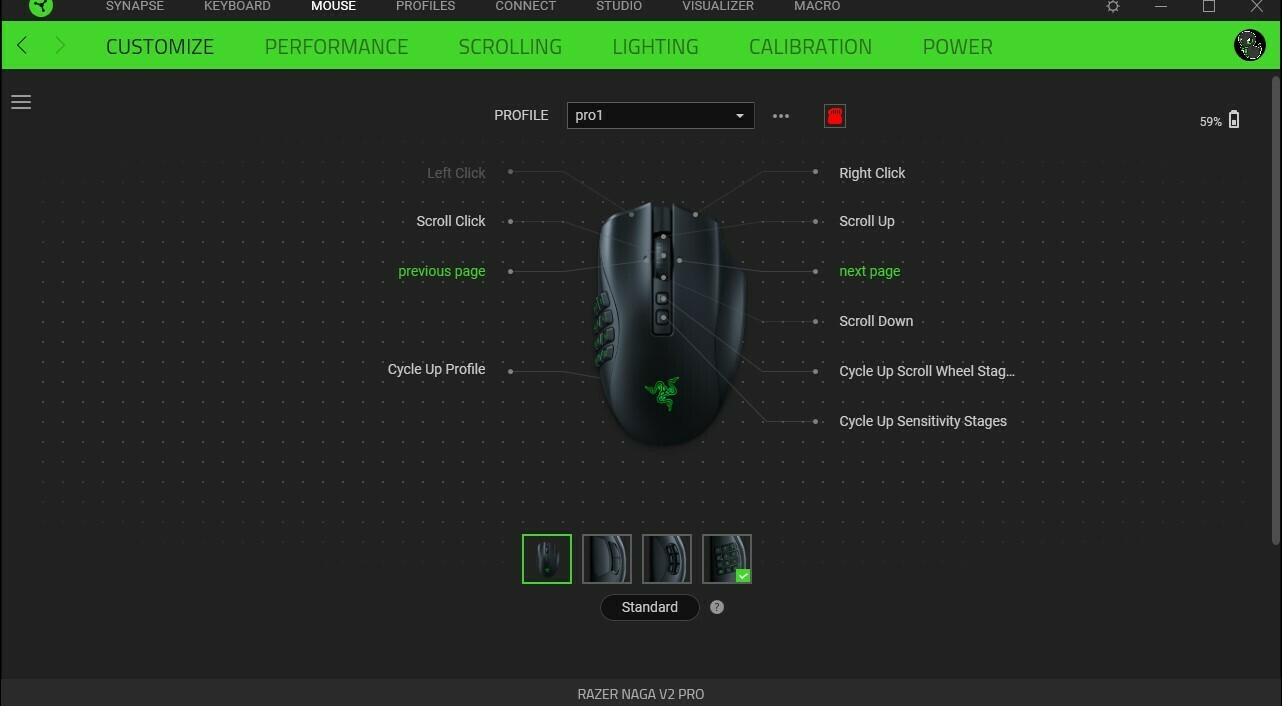 Here are the steps verbatim from Razer Customer Service:
A. Perform a System File Scan.
Press Windows + r and type in "cmd" without quotes.
2. Type in sfc /scannow and wait for it to finish.
3. Restart the computer.
B. Perform a .NET Framework repair using the tool.
C. Clean reinstall of Synapse 3.
Removing Synapse 3 files.
Open the Control Panel and under Programs, click on Uninstall. Look for Razer Synapse 3 and Razer Chroma SDK on the list of application and uninstall them. Restart the computer.
Delete the Razer folders located at C:\Program Files(x86)\ and C:\Program Data. The Program Data folder is hidden by default so we might need to change the folder option first.
To view hidden files, open File Explorer. Click on View at the upper left of File Explorer and look for the check box that says hidden items and put a check on it.
2. Deleting temp files.
Press Windows + r and type in "%temp%" without quotes and press enter.
Look for any Razer folders and delete it.
3. Removing Synapse 3 files on the registry.
a. Create a restore point for Windows.
Press the Windows button, search for Create a restore point and select it from the list of results.
On the System Protection tab in System Properties, select Create.
Enter a description for the restore point, and then select Create > OK.
b. Press Windows + r and type in "regedit" without quotes and press enter.
c. Navigate through the folder: HKEY_LOCAL_MACHINE\SOFTWARE\WOW6432Node\Razer\Synapse3
d. Make sure that Synapse3 folder is selected. Right click on the folder and select delete.
e. restart the computer.
4. Installing Synapse 3.
a. Temporarily disable anti-virus program and Windows Firewall.
b. Download the latest installer for Synapse 3 here: http://drivers.razersupport.com//index.php?_m=downloads&_a=viewdownload&downloaditemid=2731&nav=0,343,704
c. Run the installer as admin.
d. Login with your account and wait for the update to finish.
e. Restart the computer.