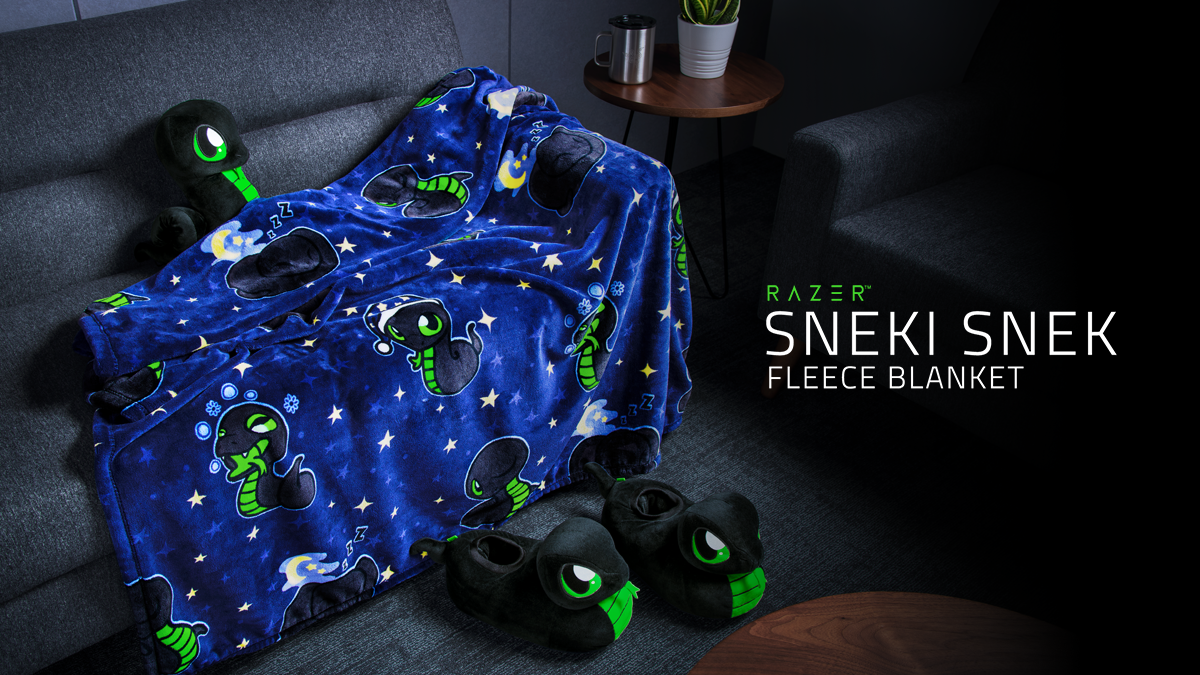 We've hit our milestone of 800K trees saved and unlocked the all-new Sneki Snek Fleece Blanket. Sssnuggle up to sustainability with our cute companion that will keep you wrapped up in comfort all day and night, no matter where you are. Now available:
https://rzr.to/snekisnek-fleeceblanket
Each sale of the blanket saves 10 trees, so be sure to join us on our #GoGreenWithRazer journey as we move towards the next milestone!