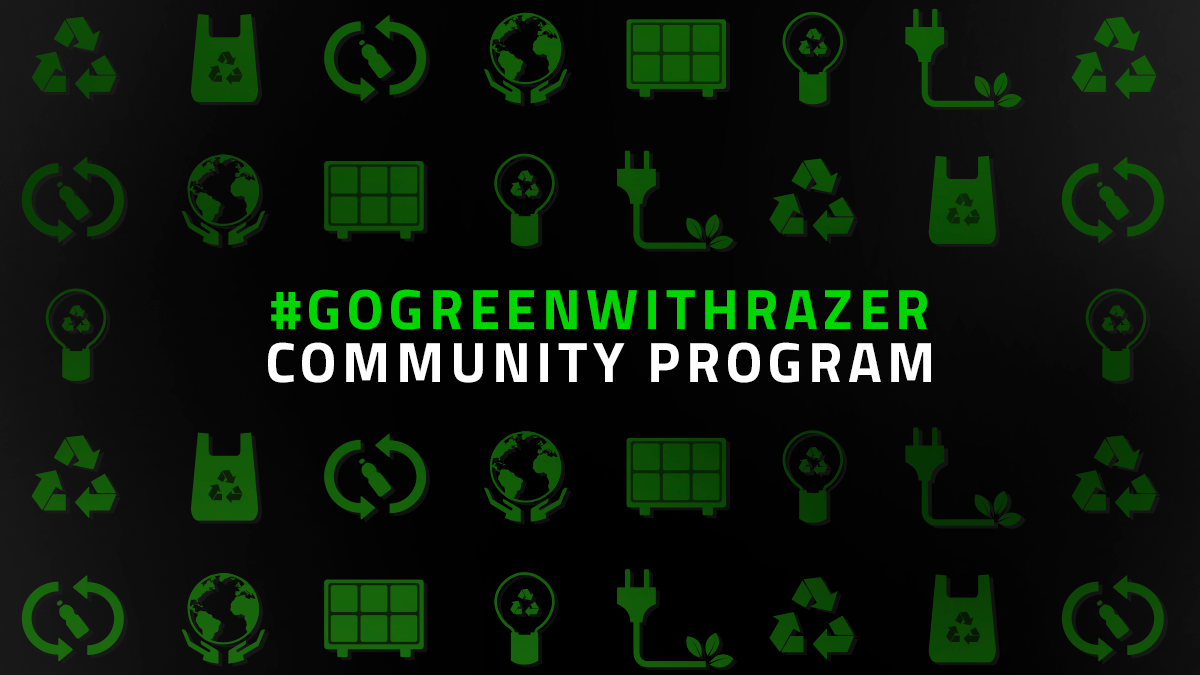 Hey Insiders!
While we continue to work towards a more sustainable future, we'd like you to be part of our journey with our #GoGreenWithRazer Community Program, where you will be rewarded Razer Silver and Swag for your efforts.
We will be sharing a list of activities you will have to complete every month to qualify for the rewards and here's how you can participate in a few simple steps:


Select a sustainability tier

Complete tasks for the month

Submit your entries in this thread

Submission format:


Tier: [SILVER/GOLD/PLATINUM]

Task: [SELECTED TASK]

Image/Video: [image] / [VIDEO URL]



Do make sure to submit your entry by replying to this thread in the correct format to be eligible for the rewards.

Please avoid creating a new post whenever you complete the tasks. Do submit your entries within 1 post, you can edit it when you complete additional tasks.

Do make sure to complete the activities from ONE tier each month

Prizing:


5x Silver tasks = 1000 Razer Silver


3x Gold tasks = 1500 Razer Silver

1x Platinum task = 2000 Razer Silver

Completion of tasks (of any tier combination) for 3 consecutive months = Exclusive Razer Swag

For more information on the list of activities, please visit our website:
https://www.razer.com/go-green/community-program
This thread is
ONLY
for entry submissions. For any questions, please visit the thread
here
.