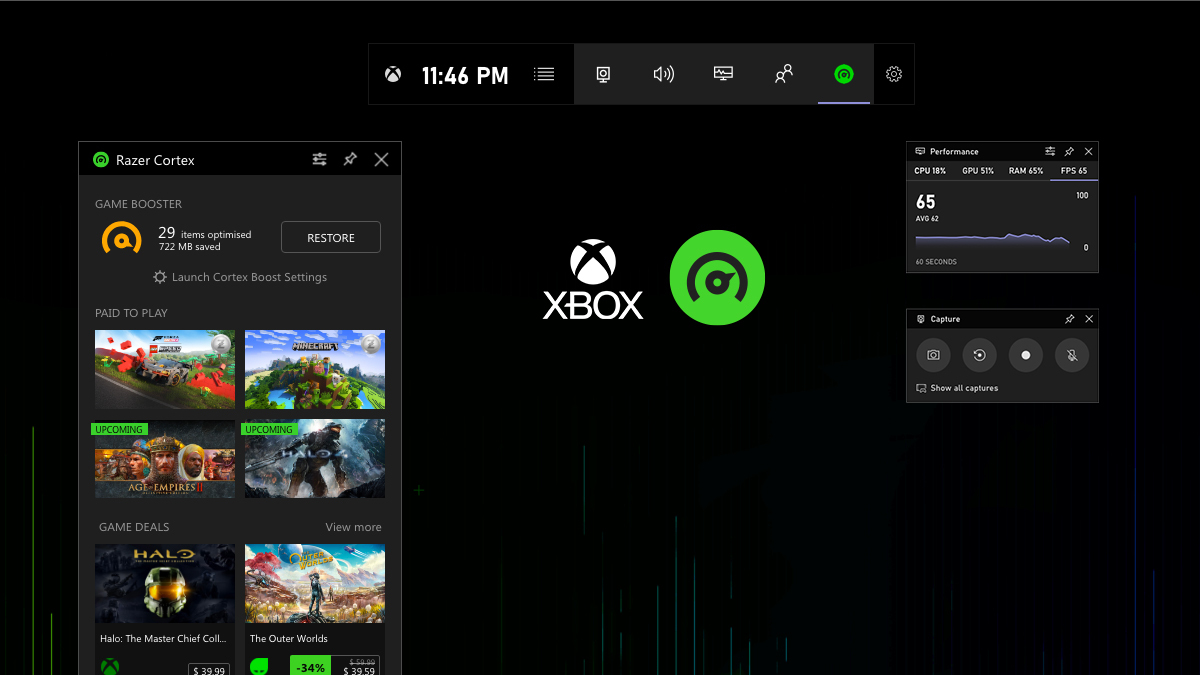 Hello Insiders!
Razer Cortex is now on the Xbox Game Bar. Enjoy popular Razer Cortex features and more right at your fingertips when you enable the Razer Cortex widget on the Xbox Game Bar.
Learn More
What's New?
The Razer Cortex BETA widget lets you use Razer Cortex's Boost and Restore features via the overlay. With one click end unnecessary processes and services running in the background to free up more resources to your PC while its CPU core feature improves the efficiency of gaming processes on CPU resources. The Razer Cortex BETA widget also makes it easy to check on the latest and upcoming Paid to Play games to get you earning Razer Silver, stat. Check in daily, play and redeem Razer Silver for a variety of exciting rewards - including Razer gear, games, exclusive gift cards and more - right from the widget. Additionally, the widget's Game Deals feature automatically searches for the best prices for PC games.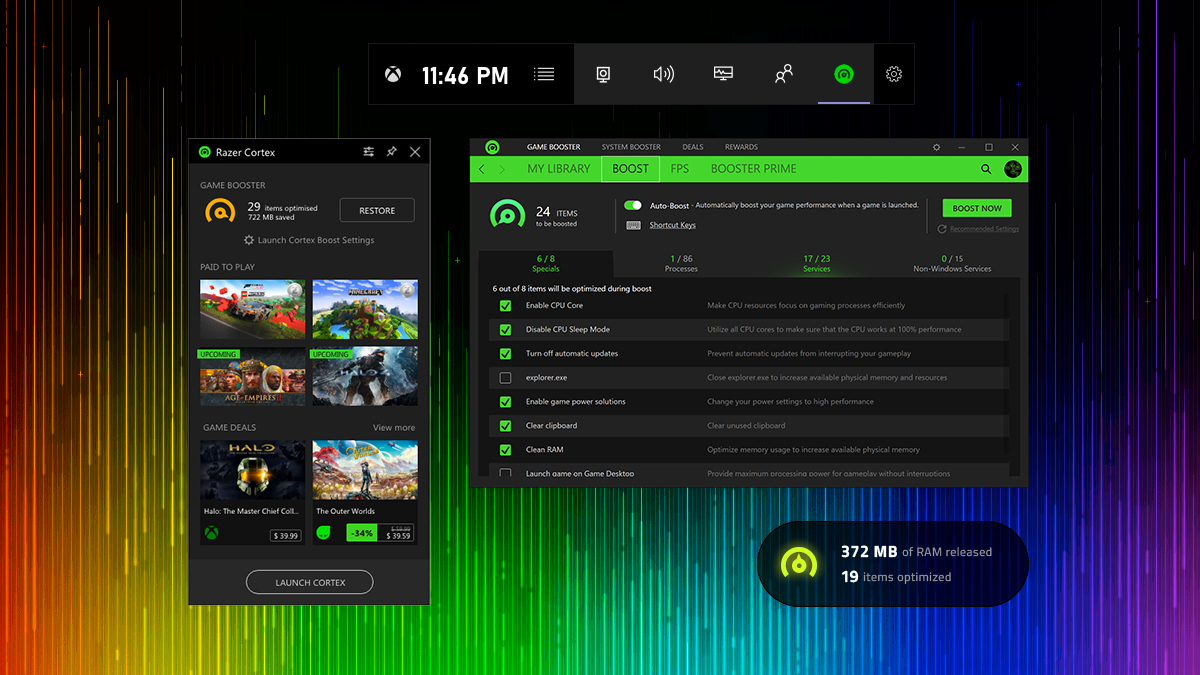 How Do I Test the Razer Cortex Beta for Xbox Game Bar Widget?
Step 1 >>
GET THE WIDGET
from the Microsoft Store
Step 2 >>
DOWNLOAD CORTEX BETA
Step 3 >> Launch the Widget from the
Xbox Game Bar
(Win+G by default. You won't be able to launch it from the Start Menu or anywhere else).
NOTE:
This feature is only available on Windows 10 64-bit with the latest
Xbox Game Bar
(v5.120.4062.0). Before using this feature, make sure that your system is up-to-date. You can get the latest version of Windows 10 here:
Get the latest version
.
If you've already installed an old version of Razer Cortex, then you can skip
Step 2
above, just launch the Widget and it will let you update your Razer Cortex to the current version. Simply follow and complete the upgrade instructions.
Beta Feedback
You can submit your feedback right here in this forum and have discussions with other beta testers. You can also submit your feedback through the FEEDBACK button in Razer Cortex.
Join the beta and start sharing your thoughts now!