I have updated my Synapse and Razer Blade 16 BIOS today and have noticed that the option for undervolting the CPU is missing now! That was a really great feature as it had allowed me to get a very nice improvement on the system thermals, so I am a little disappointed that it is gone!
Is this a glitch on my system? A screenshot of my Synapse performance page is attached. What should I do if it /is/ just my system?
Or... has this feature been removed, and if it has, why? Does Razer now suggest we use Intel XTU instead (I see that XTU is mentioned in the overclocking panel)?
System = Razer Blade 16 2023 i9-1395HX RTX 4080
Synapse version = 3.8.831.90619
Firmware version = 1.4.0.0
BIOS version = 2.01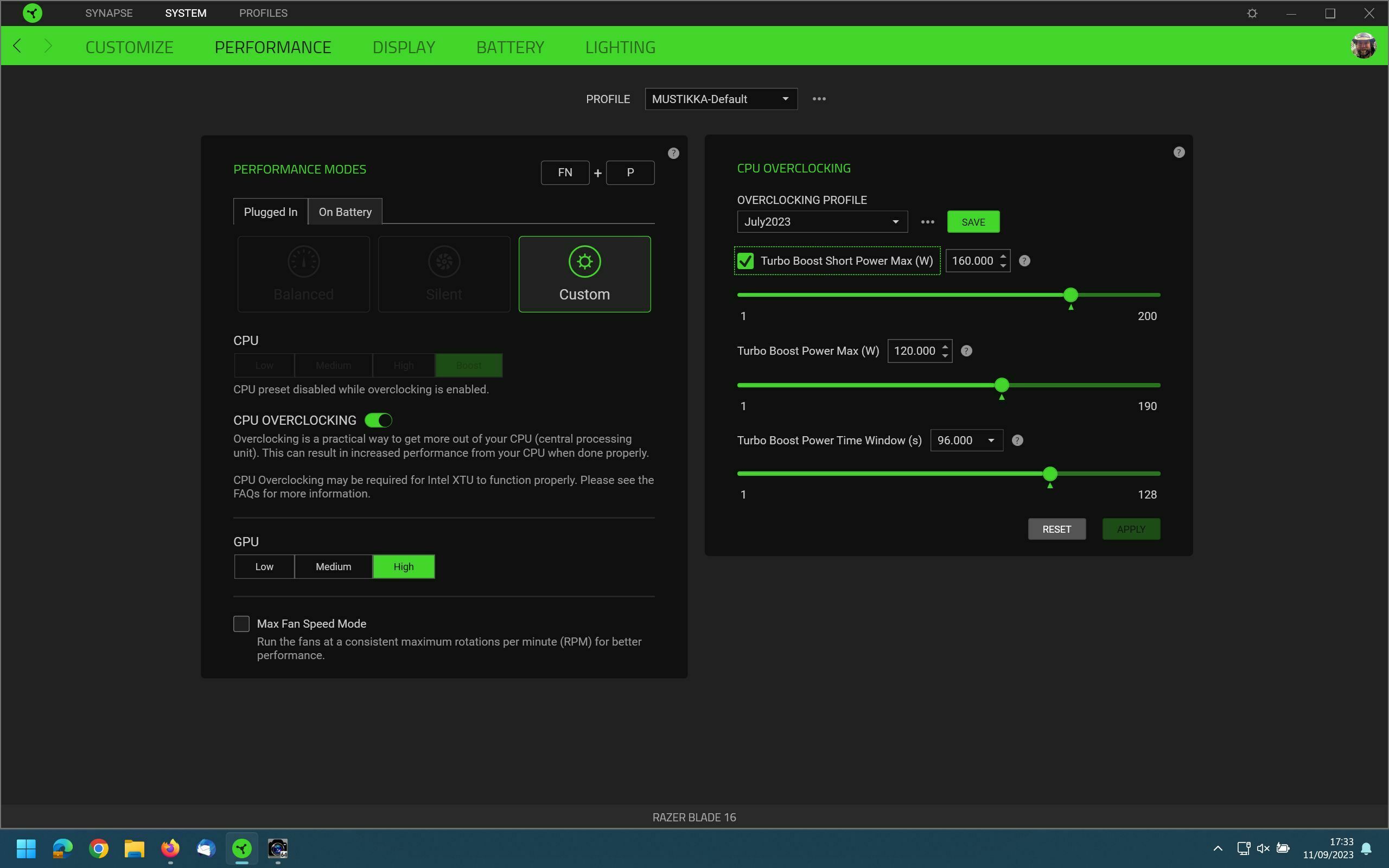 Best answer by easytruckBeauBlue589 12 September 2023, 04:55
View original