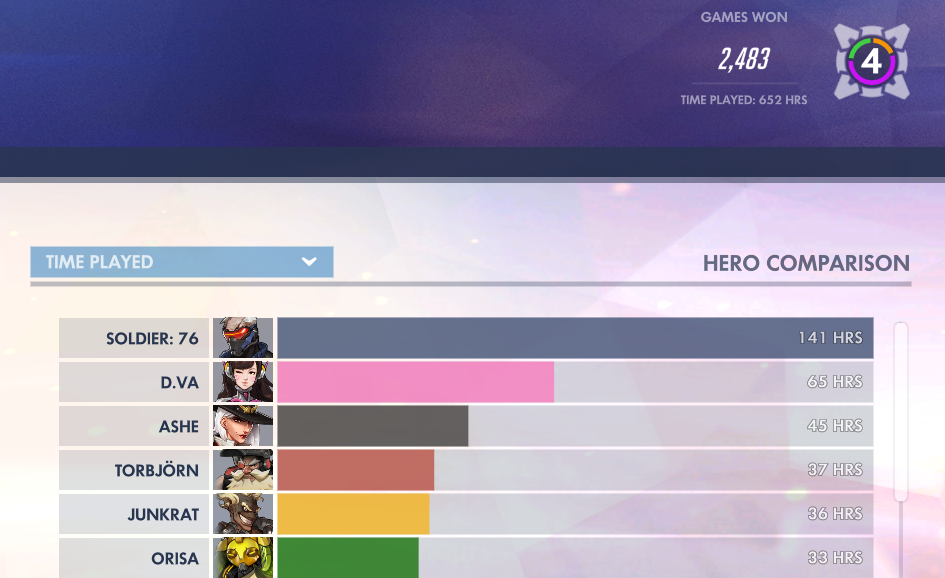 There are a lot of great games out there and the value they provide to each and every individual is going to vary. We've discussed in
previous discussions
regarding the availability of time in which to play our games. The time we have to play our games alone has value. At the same time, how much time invested is a good amount?
This one is tricky, as the answers would vary between pvp and pve type games. For example, I still play Overwatch. I've easily poured over 500 hours into it. I've dumped a lot of money into loot boxes and I still feel like I'm getting a lot of value out of the game. I know many others who would disagree.
The value changes when I'm playing an RPG. I would expect to get at a minimum of 40 hours. I'd love to get 80 or higher. The $60 USD I drop on it feels like it's worth it, along with my enjoyment of the time spent. If the game is a slog and feels like torture to complete, that feels like a waste, too. The same happens with a lot of games as a service, where the game might start to feel like a chore.
I hate chores! They take away from game time.
But then there are games that are only 10 hours long with no re-playability in mind. That $60 is a feelsbad. I'd expect that from an indie game (at a lower price), but not a AAA title.
So, how much play time do you expect from a game? This is the Thread of the Week. I look forward to your thoughts.