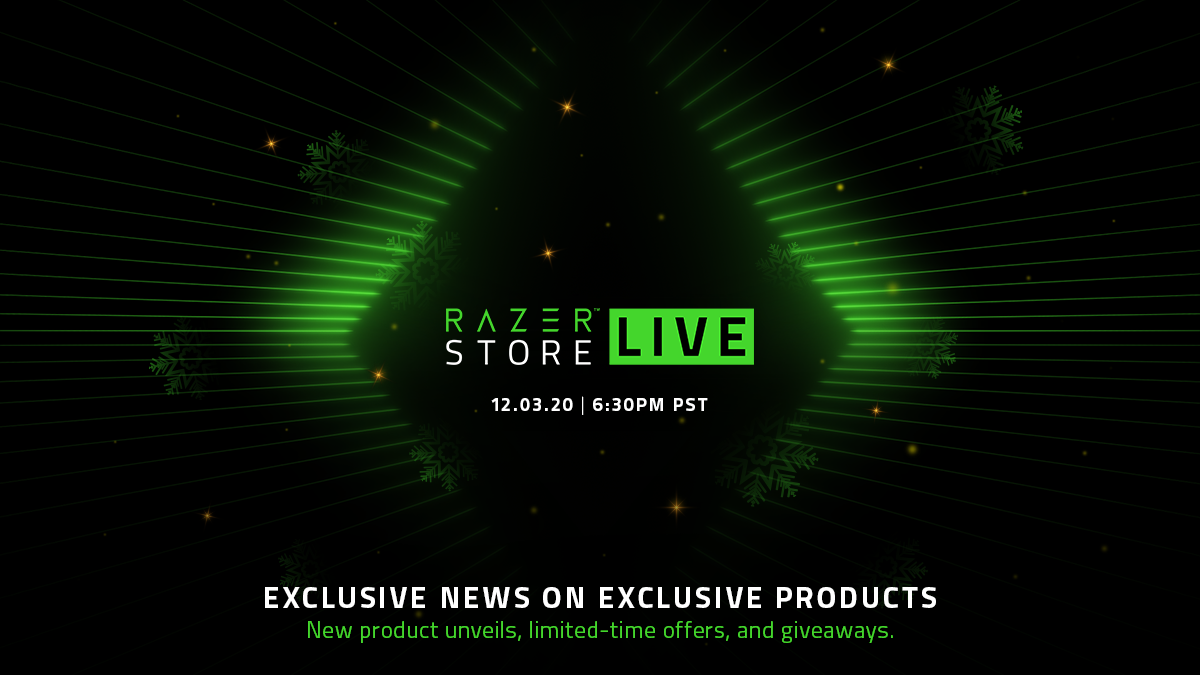 In a few days, December 3rd to be exact, we'll be watching the second RazerStore Live event. We're super excited to be presenting another RazerStore Live event so please be sure to tune in. Before we get started with the game, I want to encourage everyone to
sign up for the raffle
for a chance to win a Razer Blade 15!
Now, onto the game!
You are tasked with naming the RazerStore Live event, but you can't use the following words in any combination: Razer, Store and Live.
Go!
- - -
Like and comment for a random chance at the weekly "Great" achievement. I'll throw in two more random winners for the "Great" achievement, so join the raffle and like and comment on this thread!
- - -
About Razer Silver:
Razer Silver is the only loyalty rewards credits backed by Razer. Earn Silver when you Pay with Razer or engage in software and services from Razer and our Partners. For more information on Razer Silver visit:
https://gold.razer.com/silver/earn
Need to Reload Gold?