The first batch of members should have access to the closed forum found here:
https://insider.razer.com/index.php?forums/razerstreamer/
Please bookmark the link as it is currently not listed in the directory and it will be your only way in.
Many of you may have signed up but are not able to access the forums. This can happen for many reasons.


The application was not filled out correctly. There are very specific instructions to follow on the application. To gain access these conditions must be met.

You are already an existing member of the #RazerStreamer program.

You must have a Razer ID.

You must have an Insider account.

The email used to sign up for access to Insider, must be the same email used to register for the #RazerStreamer program and the same email used for the Razer ID.

If none of these conditions are met, access will not be granted.

It is possible there was a typo in the application, e.g., @gmial.com instead of @gmail.com.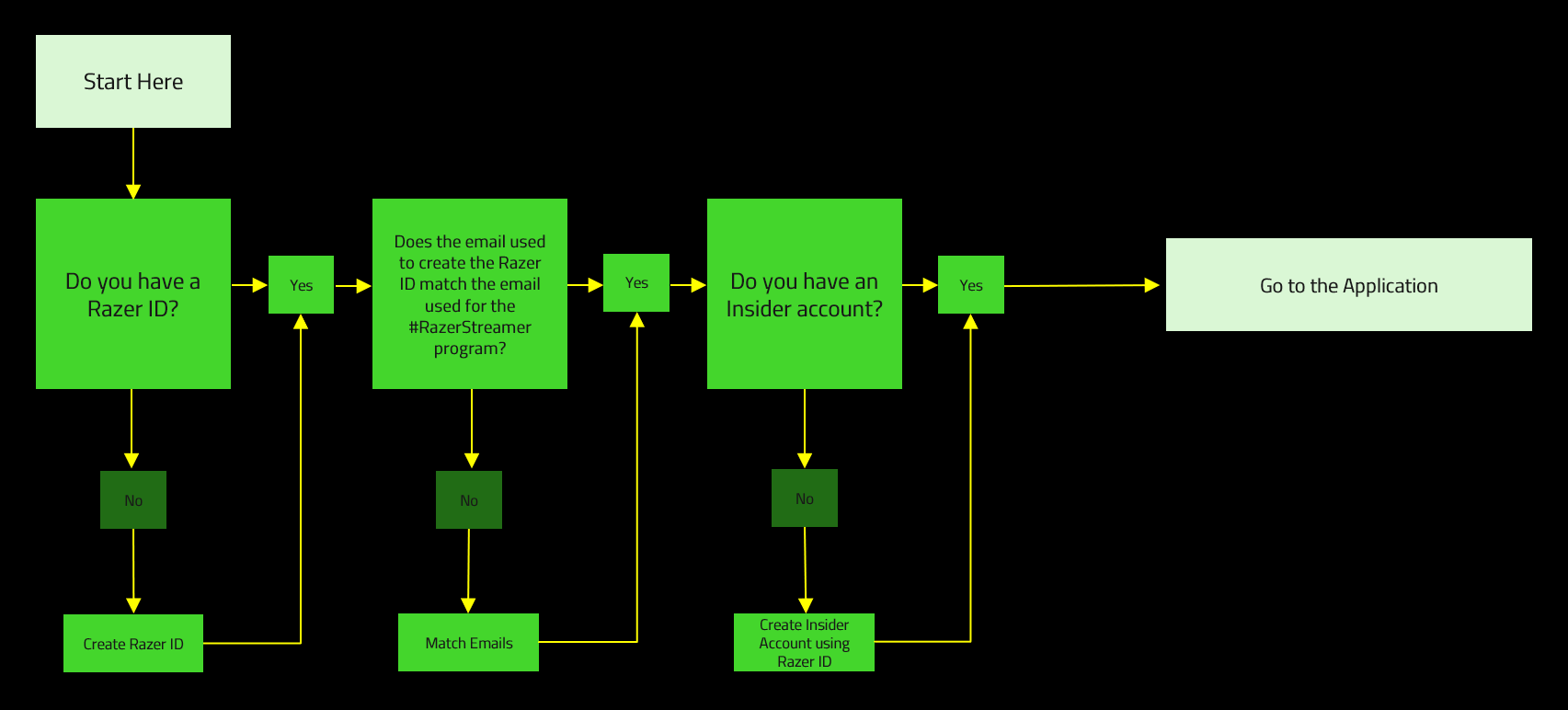 Create
Razer ID
#RazerSteamer
Home
#RazerStreamer
closed forum access application
You can try submitting your application again if you do not have access after a week.
Lastly, submitting the application does not create a Razer ID or Insider ID for you. You must have those items before submitting the application.
Thank you for your patience and understanding.