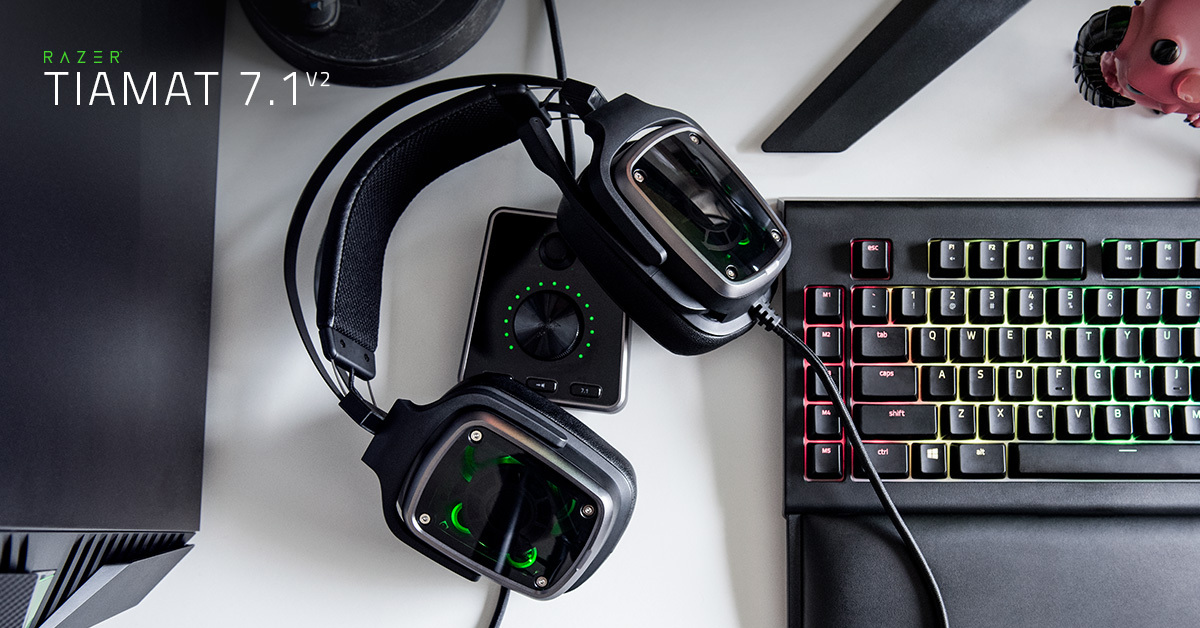 The world's first true surround gaming headset returns, better than ever, and of course with that new sexy Razer Chroma lighting.
The new Razer Tiamat 7.1 V2 analog gaming headset sports 5 discrete drivers on each ear cup to deliver a robust true surround sound experience with unparalleled precision. Technically sound (
heh
), the sorcery is enhanced through its accompanying Audio Control Unit that lets you fine-tune audio settings for each driver. Master the battlefield by defining the soundstage, take victory through sheer audio advantage.
PC enthusiasts rejoice — there's no need to choose between a Razer Leviathan speaker setup or a headset configuration. The Audio Control Unit doubles up as an audio pass through to allow quick switching between headset and your external speakers.
Hardcore gaming audio, accompanied with matching ergonomics - we've redesigned the headband to double up on comfort and fully accommodate your most intense and lengthy battles.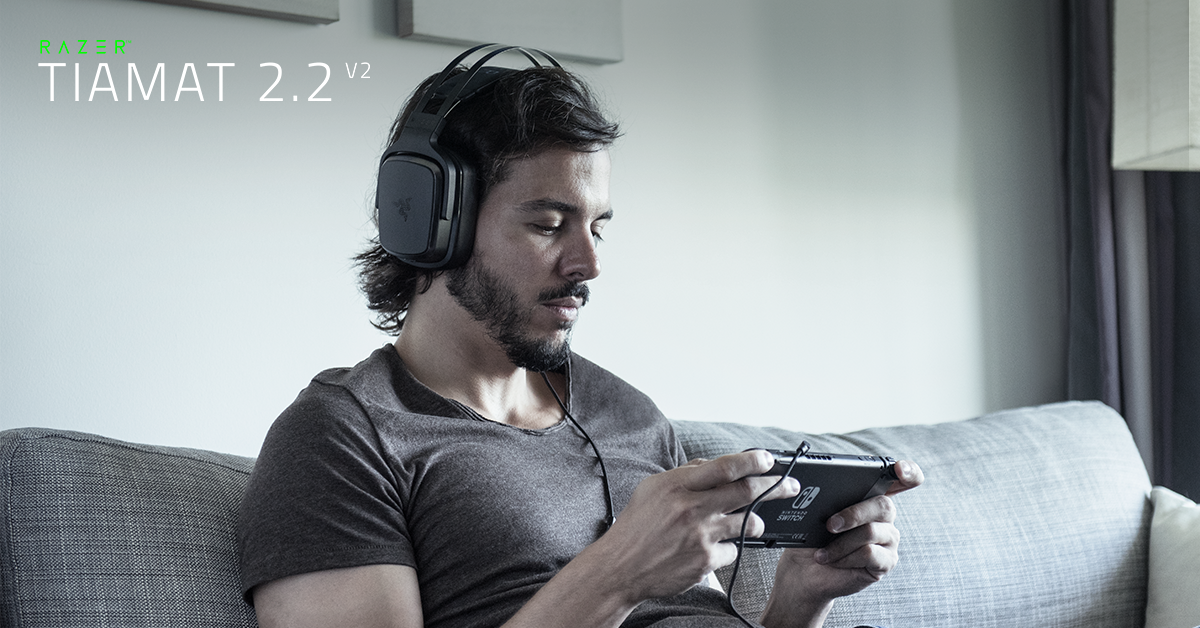 Available alongside the true 7.1 headset is the new Razer Tiamat 2.2 V2. That's a lot of 2s. 2 discrete subwoofers, 2 custom-tuned audio drivers. Take that bass response up a couple of notches and hear your games rumble to life. Punch up your audio experience anywhere, whether you're on PC, consoles or mobile.
Epic Sound, Epic Bass.
Learn more about the new Razer Tiamat 7.1 V2 now - http://rzr.to/Tiamat71V2

Find out more about the Razer Tiamat 2.2 V2 - http://rzr.to/Tiamat22V2