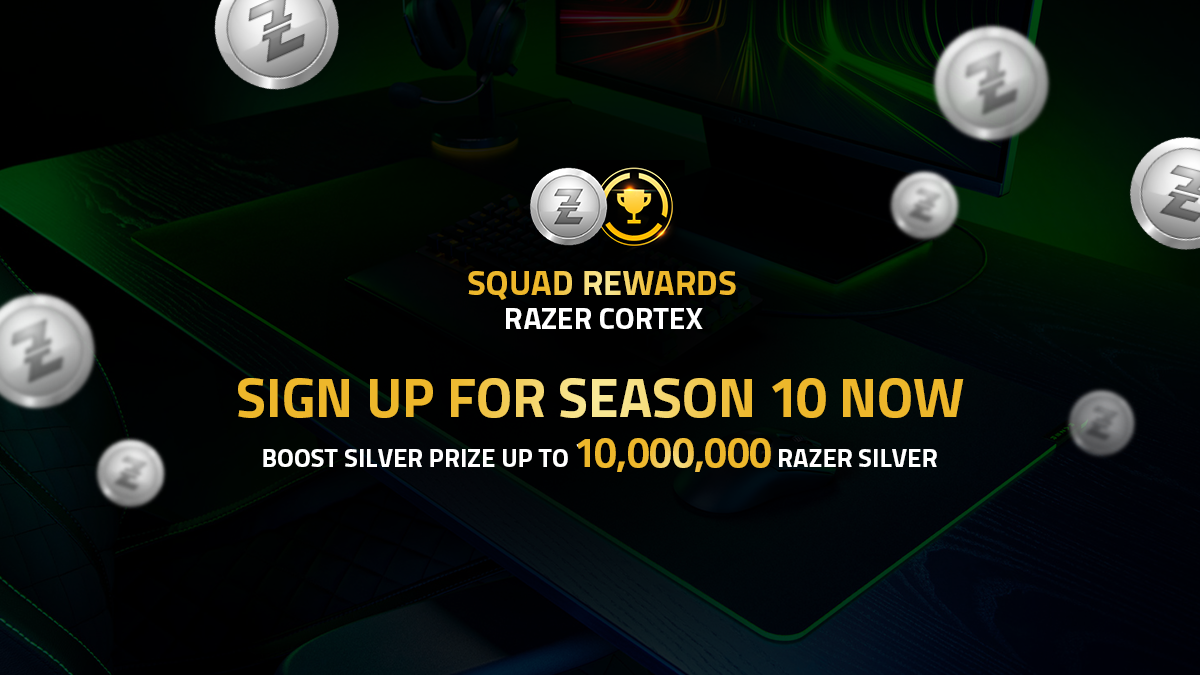 Hey Insiders,
Squad Rewards is 2 this year. We are excited to announce that over 10 million Razer Silver is on the way to celebrate our 2nd anniversary in Season 10.
Curious as to what all the prizes are? Here is a list:


Maximum Prize Pool: 9 million Razer Silver if we hit 100,000 players.

10 sets of grand prizes up for grabs.

76,000+ maximum Razer Silver you will win if your squad claims the grand prize.

GAME KEY GIVEAWAY: 8,000 PC GAME PASS tokens.

VOTE TO WIN: 1.2 million Razer Silver.

We've added some popular new games including Marvel's Spider-Man Remastered, Dinkum, Stray, and more.
Spread the word and team up now.
You know the drill:
Gather up to 3 friends.
Download Razer Cortex PC
, sign-in with your Razer ID, and set up your squad.
If you are new to this campaign, please check the timeline here:
PRE-SEASON:
Oct 10 – Oct 23 UTC, for you to participate and squad up.
START COMPETING:
Oct 24 – Nov 06 UTC, for your squad to play games, win gameplay hours, and compete for silver prizes.
POST-SEASON:
Nov 06 – Nov 13 UTC, for you to win post-season solo prizes by exchanging your leftover gameplay hours.
For the competition rules, please visit our FAQ page:
https://deals.razer.com/squad-rewards/faq#faq
Note: Season 10 is only available on Razer Cortex 10. If you use Razer Cortex 9, please upgrade here:
https://www.razer.com/cortex